Zero to AWS Cloud in 50 Days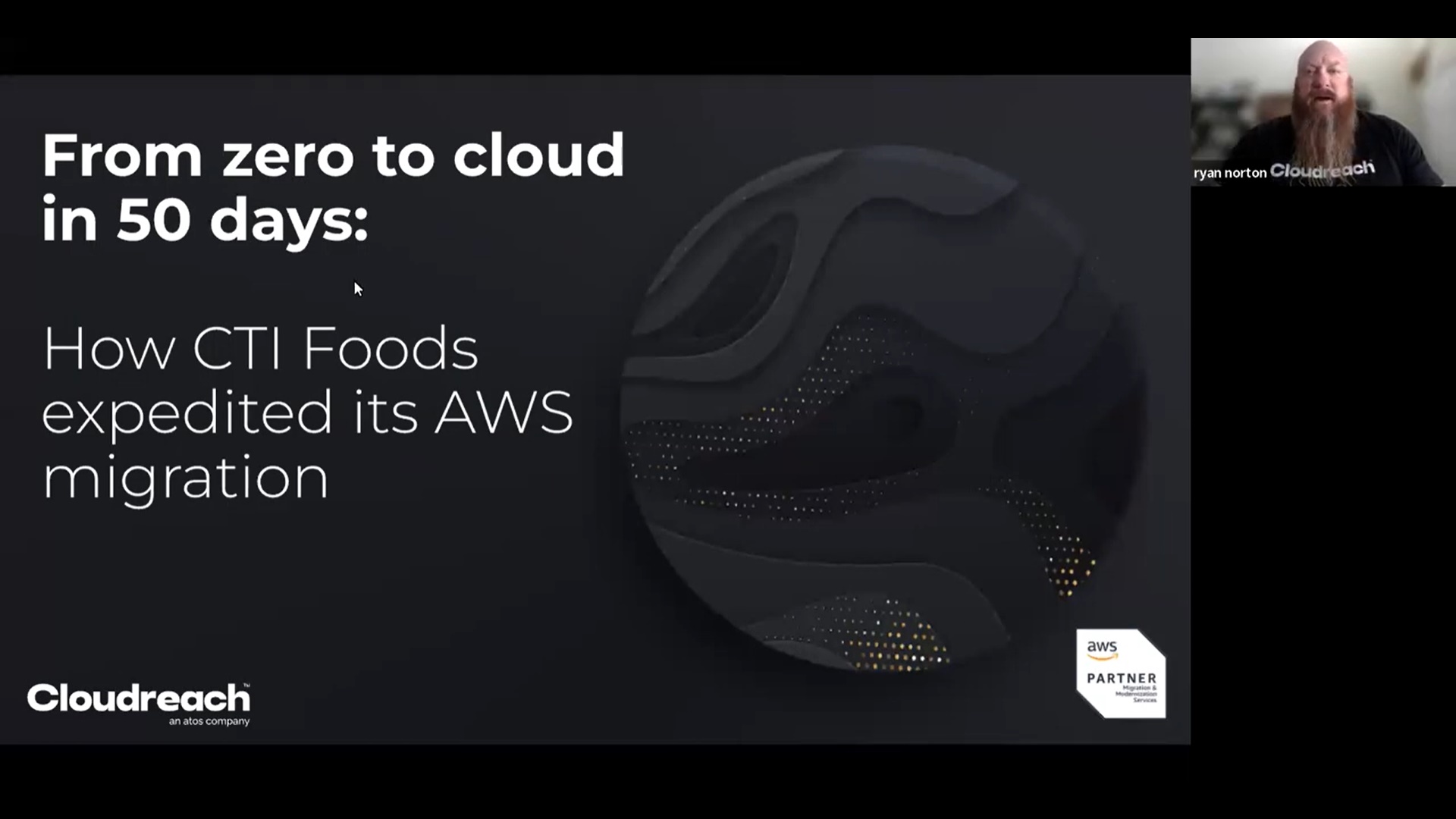 A customer shares their experience:
IT leaders believe large-scale public cloud migrations have been "essential for business survival" following COVID-19, but many customers struggle to build momentum and drive value from the cloud at the speed they need.
Hear from Joshua Stan, VP Business Intelligence & IT at CTI Foods, with Ben Tizer, Head of Channel Sales at Cloudreach, and Sean Lewis, Worldwide Specialized Sales Director at AWS as they explore CTIs accelerated migration journey to AWS.
From assessment, planning and application mapping, to landing zone design and build; hear how CTI leveraged best in class migration software tooling, Cloudamize, and Cloudreach's proven accelerated migration methodology to land in the cloud in just 50 days.