Vendor Selection Matrix for Account-Based Marketing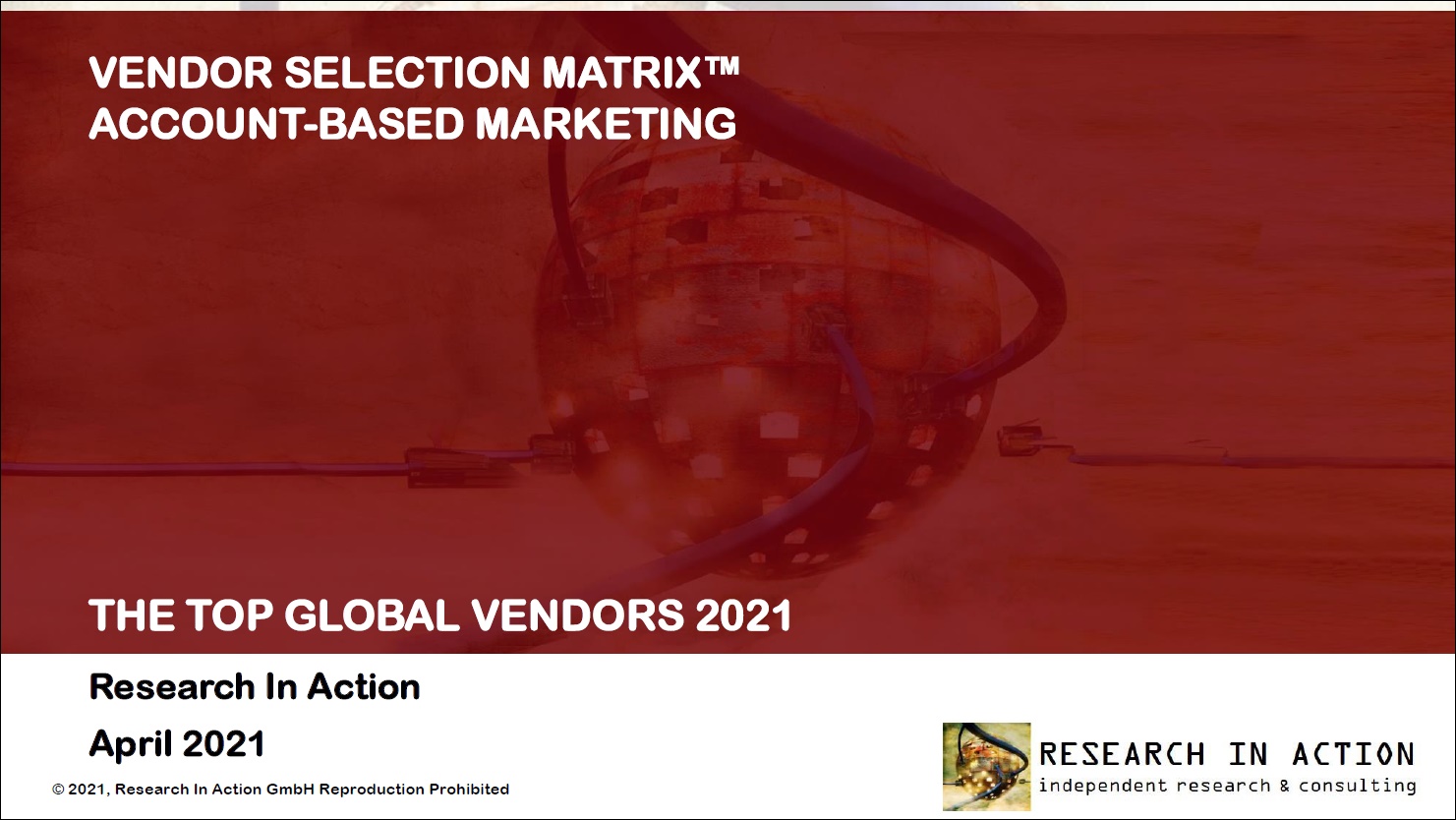 Guess who's ranked #1 in ABM globally!
Research In Action — a leading independent analyst firm based in Germany — released the second edition of their report Vendor Selection Matrix for Account-Based Marketing. In the report, Demandbase earns the highest distinctions as the #1 global winner in ABM and #1 in customer satisfaction.
Once again, it's proof that Demandbase offers the best account-based platform to find, engage, and close the accounts that matter to businesses.
And we're absolutely thrilled! Mostly because it shows that our customers love us as much as we love them — since most of the evaluation is based on feedback from actual ABM customers.
Download the report to see the complete matrix showing the placement of the top 15 ABM vendors!
Demandbase came out on top, earning high marks for:
Platform breadth and depth
Market share and growth
Customer satisfaction
User recommendations
Price/value ratio
Strategy (including vision, innovation, partner ecosystem, viability, and execution capabilities)
Check out the full report today.