Build and scale faster with Google Cloud for Web3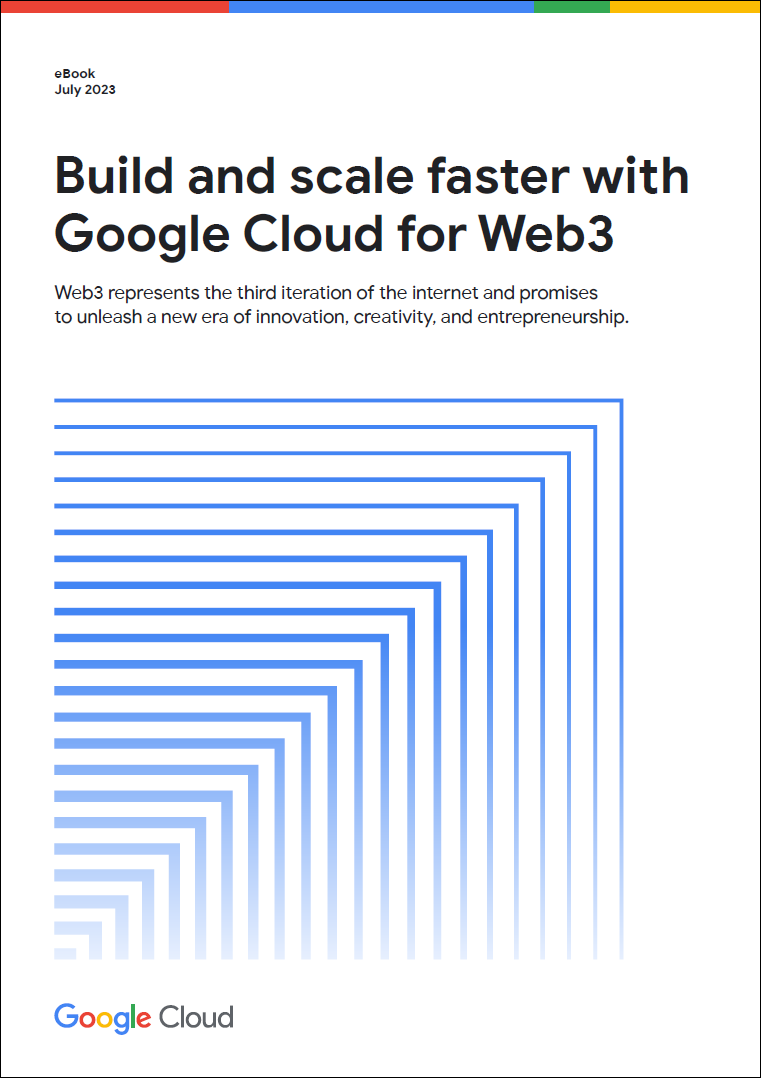 Web3, meet Google Cloud. The application of blockchain is attractive for organisations across the economy for good reason. Decentralised identities, for example, can put consumers back in control of their personal information. Meanwhile, blockchain technologies can improve private regulatory compliance, helping the regulators along the way to address fraud, money laundering and much more besides.
Download the whitepaper to find out more about how you can let us take care of infrastructure and you can focus on innovation.