Essential Contact Center Technologies for Collections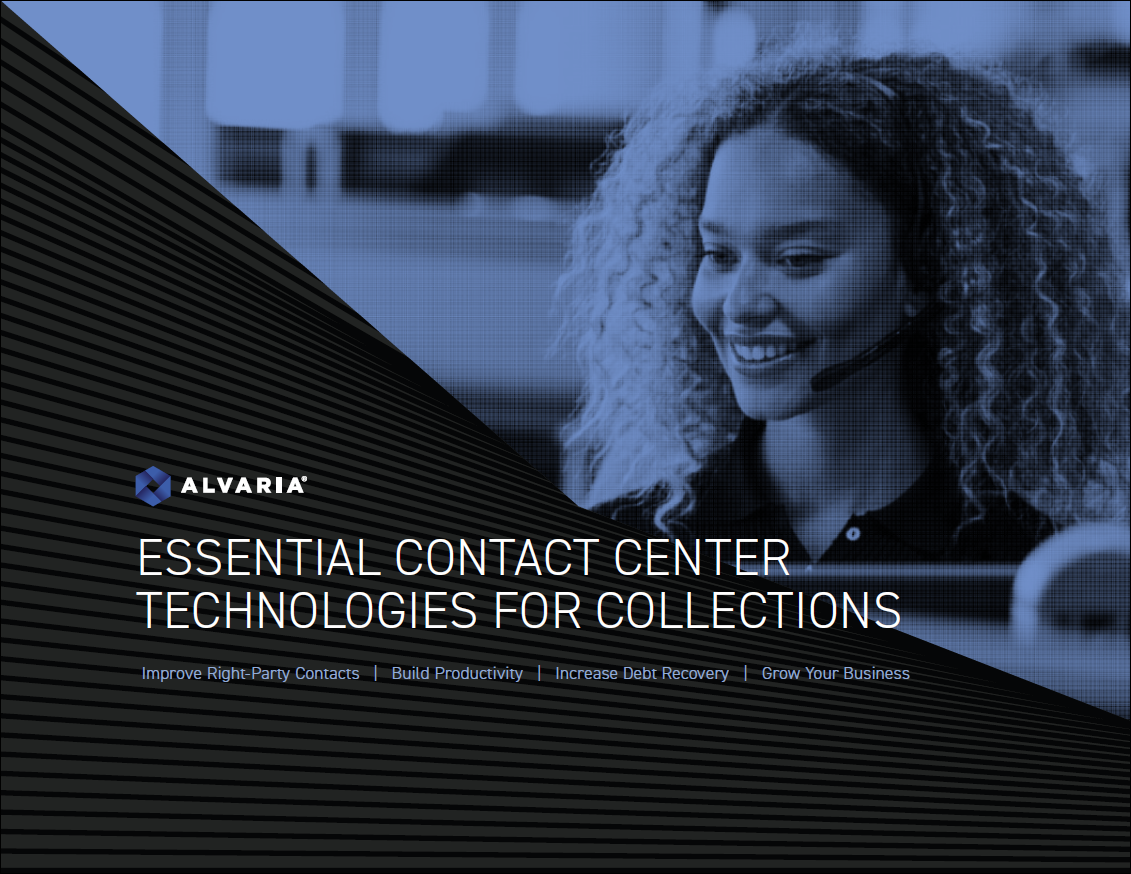 Today's market poses a number of challenges to collection organizations – whether they are first-party collections departments, lenders, third-party agencies, or collection law firms. A stagnant economy, high unemployment, increasing competition and consolidation combined with massive regulatory burdens and evolving legal requirements is causing industry to embrace new approaches and technologies to improve efficiencies, boost recovery rates and beat the competition.
Read more to learn about improving staff productivity in the blended call center and increase right-party contacts (RPCs).
About Alvaria

Alvaria helps organizations efficiently manage and engage the modern workforce and connect compliantly with customers and prospects. Our open, innovative multi-platform is purpose built for two core competencies: a feature-rich, intuitive, and intelligent workforce engagement management platform, and a multi-channel proactive compliant outreach platform. Alvaria, the result of the merger of world leaders – Aspect Software and Noble Systems – is proudly celebrating 50 years in business reshaping customer and employee experience.