Email marketing is a powerful and effective marketing strategy that certainly stands as a cornerstone for billions of marketers worldwide. It lets organizations reach a wide range of audiences and gain potential customers seamlessly. Email marketing not only streamlines their marketing endeavors but also elevates their business goals. Among the different indispensable tools, the email marketing platform emerges as a linchpin, offering multifaceted capabilities that go far beyond just sending emails.
A comprehensive hub designed to educate B2B marketers with the means of orchestrating, executing and evaluating their marketing strategies at their best. These platforms are highly equipped with built-in features such as user-friendly dashboards, email scheduling, campaign automation, automatic email builders, and real-time reporting and analytics. However, they have endless potential to unlock business productivity.
Read the article to unlock the secrets of the email marketing platform for your business endeavors.
Beneath the Surface: Uncovering the Strategic Potentials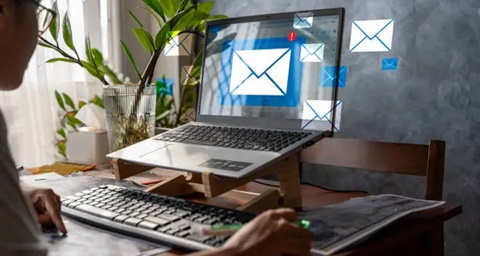 The true potential of an email marketing platform is not limited to merely pitching products or services to customers. It is dynamic and a next-level technique that can unlock a world of benefits for marketers, transforming the way they engage with their audience.
Below we'll explore what an email marketing platform does for you:
1. No Failed Emails
Email delivery is the backbone of your communication strategy. Operational emails containing crucial information must reach your subscribers seamlessly at the right moment. While choosing an email marketing platform, it's vital to ensure it comes with built-in fail-proof email deliverability features. The good news is most of the modern platforms offer this feature as a standard.
2. Creating a Customer Roadmap in Email Marketing
Understanding your customers' journey is paramount. Visualizing this path and offering customized prompts from the initial prospect stage to conversion can contribute to success. Email marketing platforms can be your strategic ally in this journey. With the email journey builder, you can adapt to the changing customer needs as you fine-tune your approach based on real-time data. This feature helps to enhance engagement and bolster stronger customer relationships.
3. Drafting Personalized Emails
In today's age of personalization, it's essential to make your customers feel valued. Some of the highly advanced email marketing campaigns let you create dynamic content, enabling you to establish a valuable connection with your recipients.
The goal is to provide content that creates interest. Furthermore, with this feature, you can create content for different segments of your audience, ensuring a tailored approach.
4. Go with Live Content in Email Marketing
It's imperative to create a sense of urgency and belongingness, which can in the end be a game-changer. The live content feature allows your customers to actively participate in real-time events, promoting a sense of community. By signalling that an event has a specific timeframe, your prompt a response from your audience. It's like bringing an exclusive event directly to their screens, enhancing engagement.
5. Time Optimization in Email Marketing
Timing is the key to email marketing. Email marketing platforms allow you to optimize the delivery of emails by sending them precisely when your users are most engaged. Whether it's midnight or 6.30 AM, you can schedule your emails to land straight away in inboxes at the ideal moment when they're most likely to grab the attention.
6. Integration with Your Tech Stack
Seamless integration with your tech stack is beyond just being a; it's a strategic advantage. This significant alignment assists in enhancing the utility of the platform, allowing you to leverage its features seamlessly across your ecosystem to the fullest. A well-integrated email platform streamlines your marketing operations, delivering more leads and higher ROI.
Also Read : Harnessing the Power of Behavioral Triggers: Tools and Platforms