Adopting DevSecOps without compromising velocity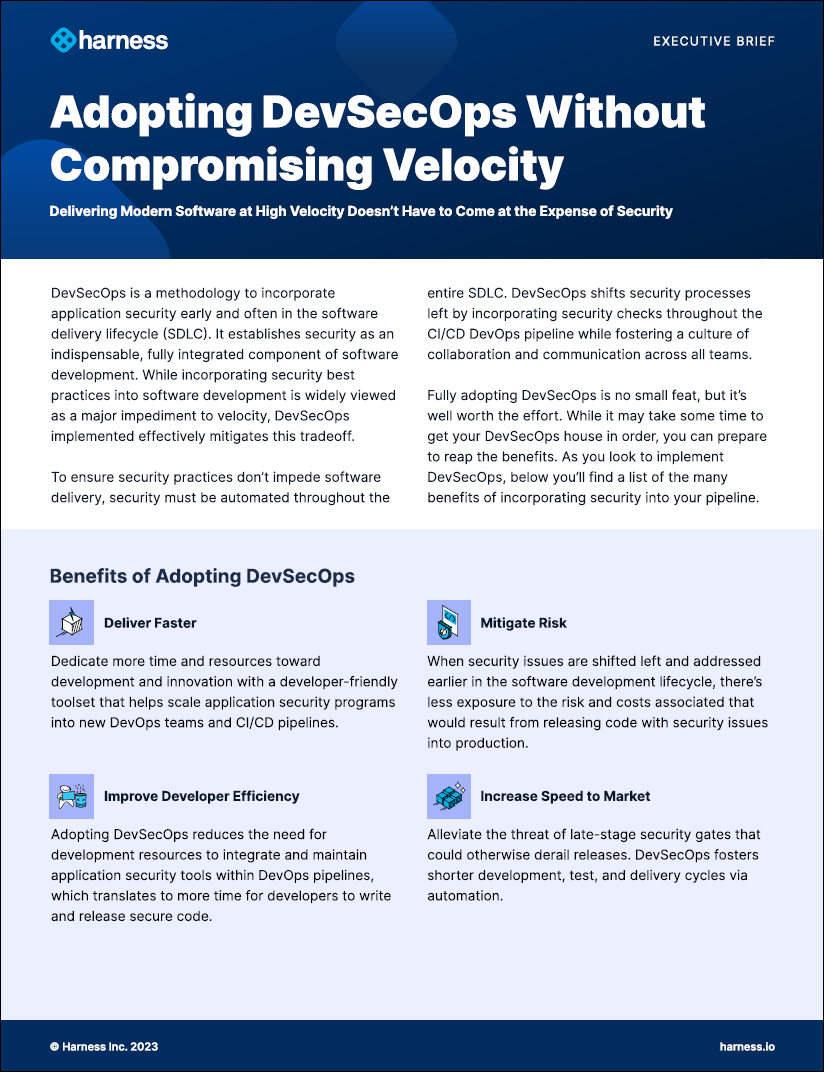 DevSecOps establishes security as an indispensable, fully integrated component of software development by incorporating application security early and often in the software delivery lifecycle (SDLC). While integrating security best practices into software development is widely viewed as a major impediment to velocity, DevSecOps implemented effectively mitigates this tradeoff.
Read this executive brief to learn about:
The many benefits of implementing DevSecOps.
How developer experience improves in a variety of ways.
The challenges you might face during implementation and how to overcome them.