2023 B2B Commerce Growth Strategies Survey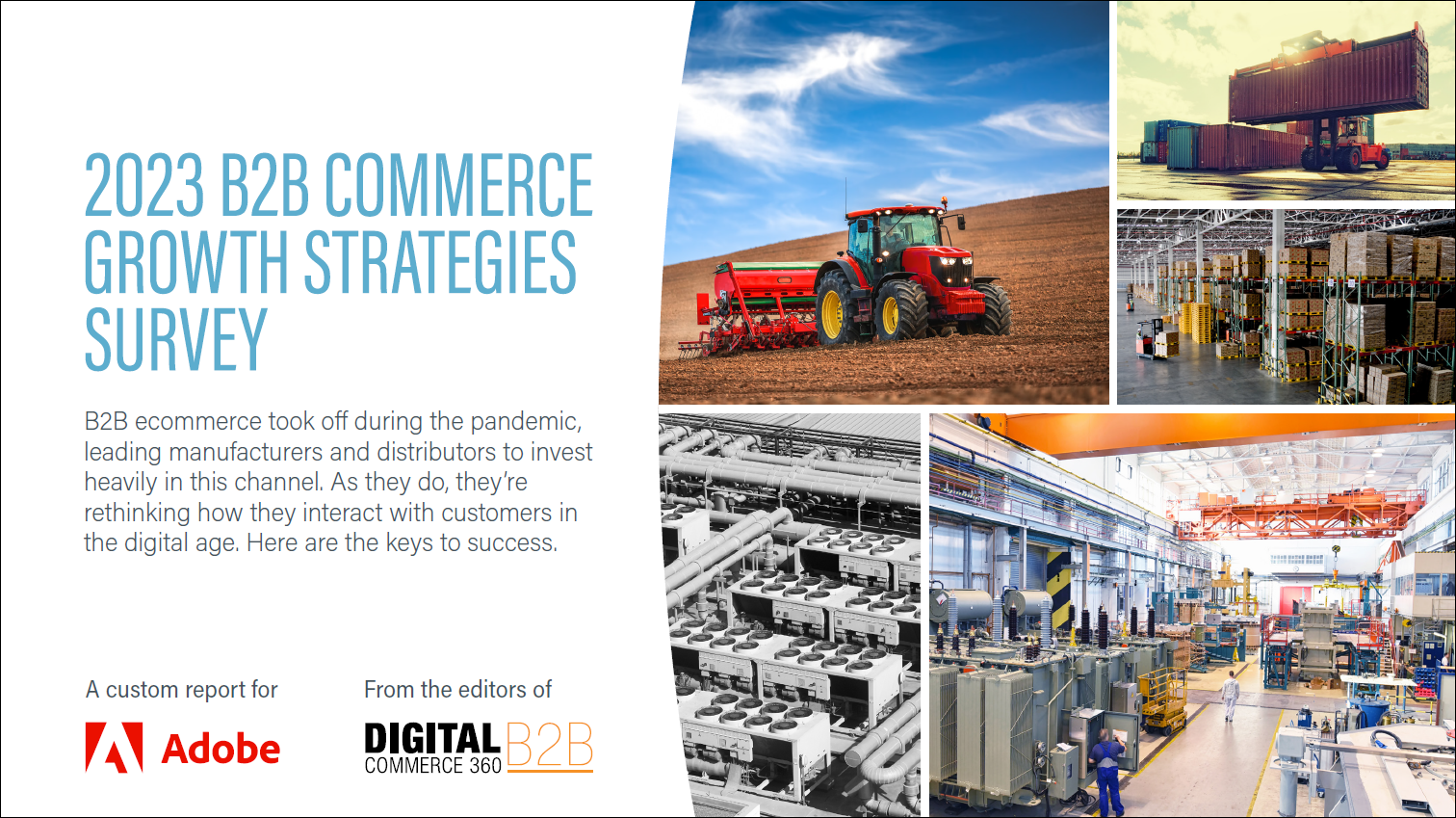 B2B ecommerce took off during the pandemic, leading manufacturers and distributors to invest heavily in this channel. As they do, they're rethinking how they interact with customers in the digital age. Here are the keys to success.
B2B sellers are expanding into new markets, both in terms of geography and reaching new customer segments with added product lines, taking advantage of the global reach afforded by ecommerce.
Personalization is a top priority, but companies are finding that customizing content and purchasing options is far more complex in B2B than in B2C. Among other differences, personalization in B2B means enabling each business buyer to do their job more efficiently, not catering to personal preferences.
Companies are scrutinizing their ecommerce platforms, weighing whether to replace them with more sophisticated systems to support digital expansion, including internationally.
The aim of this report is to provide a snapshot of B2B companies' experience and strategies and to provide insights companies can use to improve their own digital performance.