The State of Generative AI in the Enterprise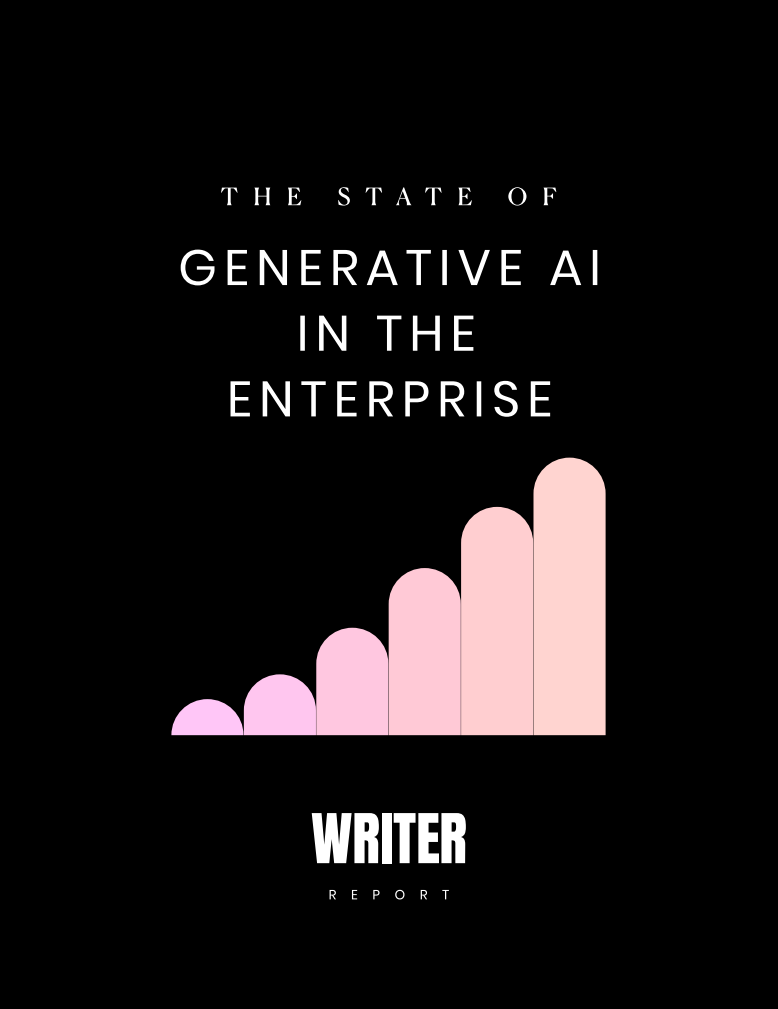 Enterprises are using generative AI in a big way.
Companies in virtually every industry are experimenting with (and investing in) generative AI tools, and rolling them out across every function, including IT, operations, marketing, sales, and support.
The exciting news: Professionals recognize the significant benefits of generative AI, citing employee productivity, higherquality output, and cost savings. They also acknowledge the risks of enterprise use of generative AI, especially data privacy and the inability to ensure message consistency.
The troubling findings: ChatGPT is the most-used tool, with 47% of total (and 52% of regulated) companies using it. This presents organizations with security, privacy, and brand reputation risks.
Enterprise executives should take note.
Writer conducted its first survey on generative AI in the enterprise with a sample of 466 directors and above in organizations with more than 1,000 employees between April 13 and 16, 2023. In it, we highlight their usage of, and opinions about, generative AI in their respective companies. Among the findings:
59% of companies have purchased or plan to purchase at least one generative AI tool this year.
19% of companies use five or more generative AI tools.
Generative AI is in use in every function in the enterprise.
ChatGPT is both the most-used and most-banned tool.
46% of respondents believe someone in their company may have inadvertently shared corporate data with ChatGPT.
56% of respondents say generative AI boosts productivity by at least 50%.
ABOUT THE SURVEY
Respondents 466
Role Director or above
Company size >1,000 employees
Date April 13–16, 2023