The future of marketing is creative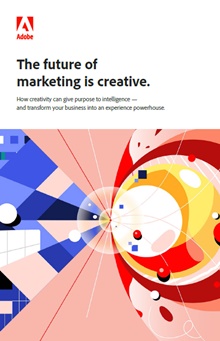 To help us understand this new landscape, we surveyed more than 5,000 consumers and almost 2,000 marketers globally. The results — shared throughout this article — confirm the challenge most face every day.
For example, Nnamdi Nwoke, senior director of U.S. SMB growth marketing at SAP Concur, doesn't have to check his phone to know what waits. There'll be emails, status reports, analytics dashboards, social media tallies, sales figures, industry newsletters and probably a few animated GIFs.