One Cloud for HR and Finance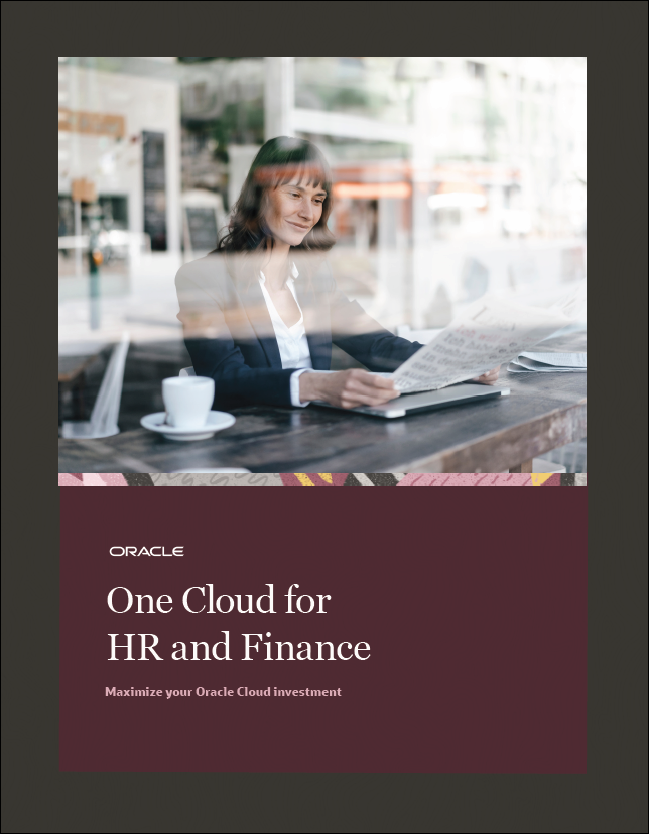 Maximize your Oracle Cloud investment
Oracle Fusion Cloud Human Capital Management (HCM) is a complete solution, natively built on a single platform across all HR processes, including recruiting, core HR, compensation, benefits, talent management, learning, workforce planning, work life solutions, time tracking, and payroll. It empowers organizations to drive agility, improve productivity, and innovate faster with continuous, automatic updates. Customers can make smarter and faster decisions, deliver a best-in-class employee experience, and leverage technologies such as artificial intelligence (AI), machine learning, and a digital assistant. Moving to Oracle Cloud HCM is enabling our customers to future-proof their business.
In this brochure, you'll learn the top six reasons customers chose to add Oracle Cloud HCM to their Oracle Fusion Cloud Enterprise Resource Planning (ERP). We also added stories from six customers who are using both products together. They found new and easier ways to manage their people – including how they access information, collaborate, and use data to create a better employee experience. This is something we call work made human.
Download the brochure to know how One Cloud will help Maximize your Oracle Cloud investment.