Making the cross-channel commitment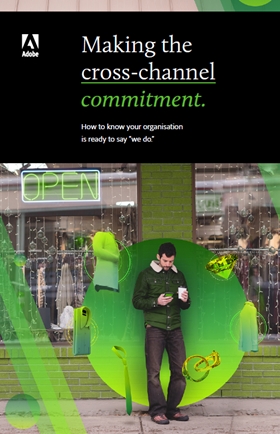 As humans, we sometimes make commitments we're not ready to keep. We get wrapped up in the ideal without thinking about the reality. When it comes to making big technology investments, such as a crosschannel marketing solution, the same holds true. Many organisations take the plunge without thinking through what it will really take to make the commitment succeed. In fact, without organisational alignment and the right preparations in place, most organisations find that they struggle to achieve their desired outcomes.
But doing nothing isn't an option either. In an increasingly digital world, customers expect seamless, cross-channel touchpoints. They expect you to be where they are, when they are there, with the right content for the moment. If you don't deliver, your competitors will. And the reality is that to achieve the kind of cross-channel experience your customers demand, especially at scale, technology must play a leading role.
So the answer isn't to avoid marrying your organisation to a cross-channel marketing technology, but to make sure that you're ready for the commitment. Before your organisation says "we do," here's a look at three critical ways your organisation should prepare.