Make a Big Impact. Even If You're Not a Big Brand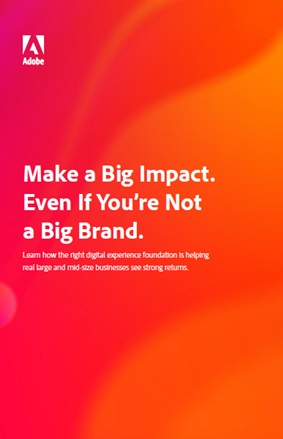 Learn how the right digital experience foundation is helping real large and mid-size businesses see strong returns
Today's consumers don't just want relevant and timely experiences, they expect them. The more that big enterprise brands personalise content and deliver it just when customers are ready to receive it, the more you're forced to keep up.
The good news is that you don't have to be a big business with a big budget to deliver meaningful customer experiences.
With advanced content management and a cloud-based, integrated digital foundation, you too can deliver amazing experiences. The right digital foundation will help you automate more processes, understand your customers better, and scale to keep up with growing demand. All of which helps you attract and retain more customers.