IDC MarketScape: Worldwide Multi-Enterprise Supply Chain Commerce Network 2021 Vendor Assessment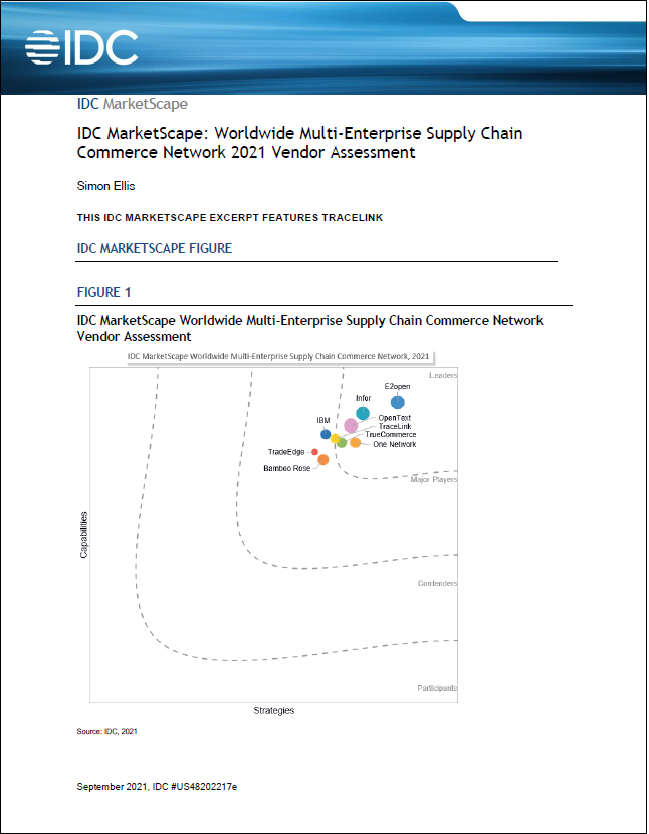 This IDC study represents the vendor assessment model called IDC MarketScape. This research is a quantitative and qualitative assessment of the characteristics that explain a vendor's success in the multi-enterprise supply chain commerce network (MESCCN) space and helps assess current and anticipated performance in the marketplace. This 2021 vendor assessment is a refresh of one published in late-2018.
The long-term movement of the supply chain to one that is highly outsourced and distributed has created both opportunity and challenge. Multi-enterprise supply chain commerce networks are just one of those opportunities, and this study assesses the capability and business strategy of nine key vendors with broad competencies in supply chain commerce networks. This evaluation is based on a comprehensive framework and set of parameters expected to be most conducive to success in providing organizations with insight into supply chain commerce network tools.