Deliver a Modern Homebuying Experience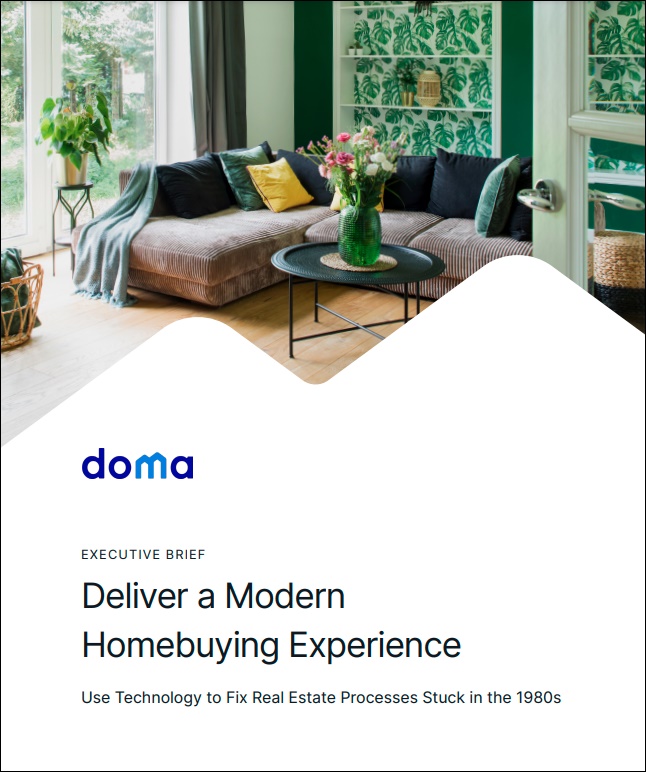 Today's homebuyers are accustomed to seamless experiences like immediate meal delivery and overnight e-commerce. But when it comes to closing on a new home, the process is the exact opposite: manual, tedious, and opaque. As a result, new homeowners are often left feeling resentful and unfortunately, they're likely to blame you, their trusted real estate agent.
But by adapting your business model to meet rising expectations, you can improve the home buying experience—and therefore grow your own business via customer loyalty, positive referrals, and time savings.
In this guide, you'll learn:
Why meeting homebuyer's changing expectations is so important for the success of your business
How you can use technology to close real estate transactions digitally
How Doma combines industry experience and innovation to deliver the on-demand digital closing experience that consumers expect