Hello Hypercharged B2B Pipeline: How to Build an Account-Based Go-to-Market in 6 Steps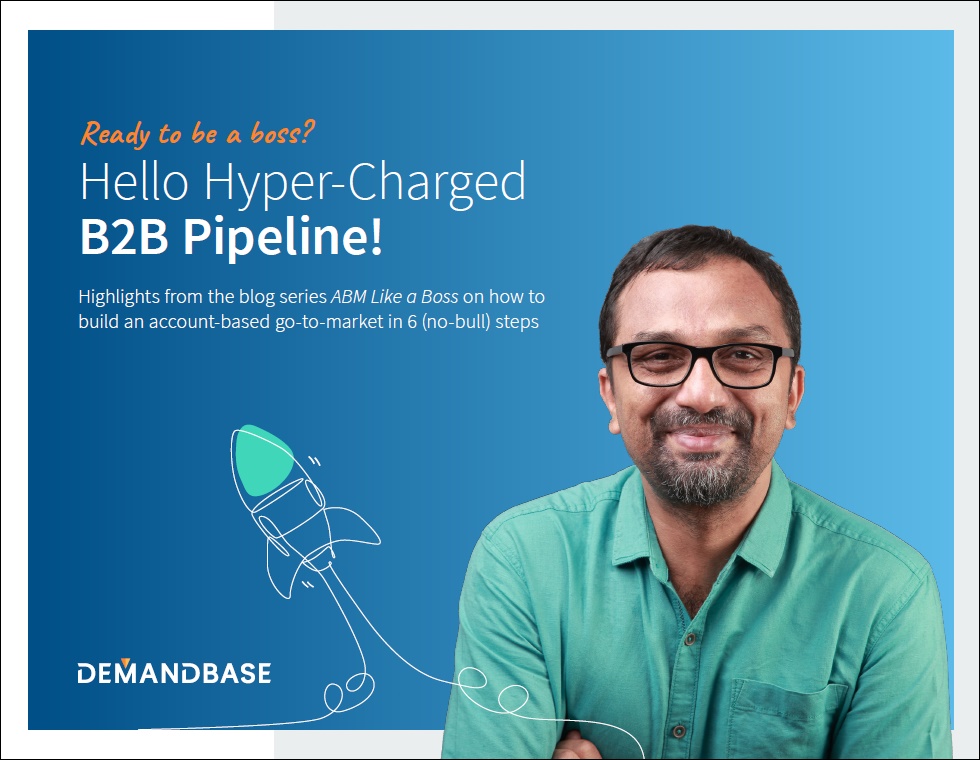 Do your revenue teams singularly rely on traditional lead-based marketing, but you want to expand your go-to-market with account-based programming? Sweet!
Together, lead-bound and account-based marketing approaches make for a go-to-market that will help you achieve your strongest growth. To help you get started, we pulled together the highlights of the popular ABM Like a Boss blog series into this foundational resource, Hello Hyper-Charged B2B Pipeline.
Even though the steps we cover in this ebook build on each other, you can skip around and pull your favorite best practices into your go-to-market programming as you need them. (We won't judge. Actually, we love that you're taking this transformational step for your business. And it is transformational. We promise!)
It's time to be the badass boss of your go-to-market strategy.
These are the six straightforward steps to ABM that are covered in this ebook:
Build a budget
Establish an ABM team
Get your data ready
Select your target accounts
Personalize your content
Measure with ABM metrics
Check out this ebook today.