Deutsche Telekom IT Cloud Transformation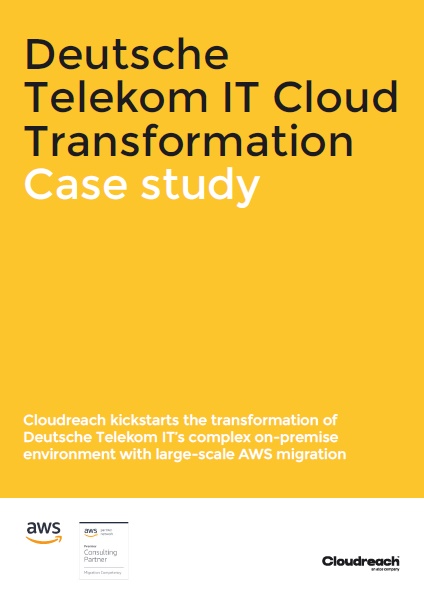 Cloudreach kickstarts the transformation of Deutsche Telekom IT's complex on-premise environment with large-scale AWS migration
The in-house IT service provider for Deutsche Telekom AG (DTIT) is undergoing an agile transformation in order to provide more efficient and cost-effective services to the business.
DTIT faced a significant task. It had hundreds of teams, projects, and technologies in its legacy IT landscape and more than 500 applications – 80 percent of which needed to be migrated to Amazon Web Services (AWS) public cloud by 2024.
Furthermore, each and every application was required to pass through a Privacy and Security Assessment (PSA), astringent privacy, and compliance process.