Continuous Cloud Security Checklist for Google Cloud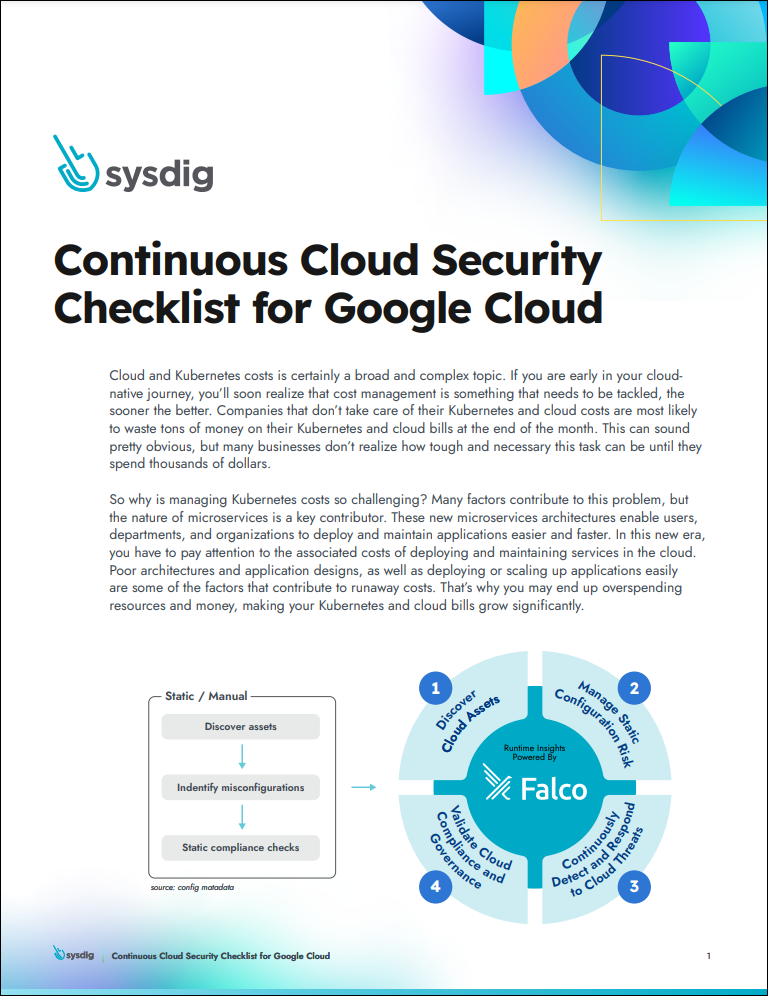 Cloud and Kubernetes costs is certainly a broad and complex topic. If you are early in your cloudnative journey, you'll soon realize that cost management is something that needs to be tackled, the sooner the better. Companies that don't take care of their Kubernetes and cloud costs are most likely to waste tons of money on their Kubernetes and cloud bills at the end of the month. This can sound pretty obvious, but many businesses don't realize how tough and necessary this task can be until they spend thousands of dollars.
Download this security checklist to avoid runaway costs.