Building blocks to build tomorrow's privacy – Consumer Data Ecosystem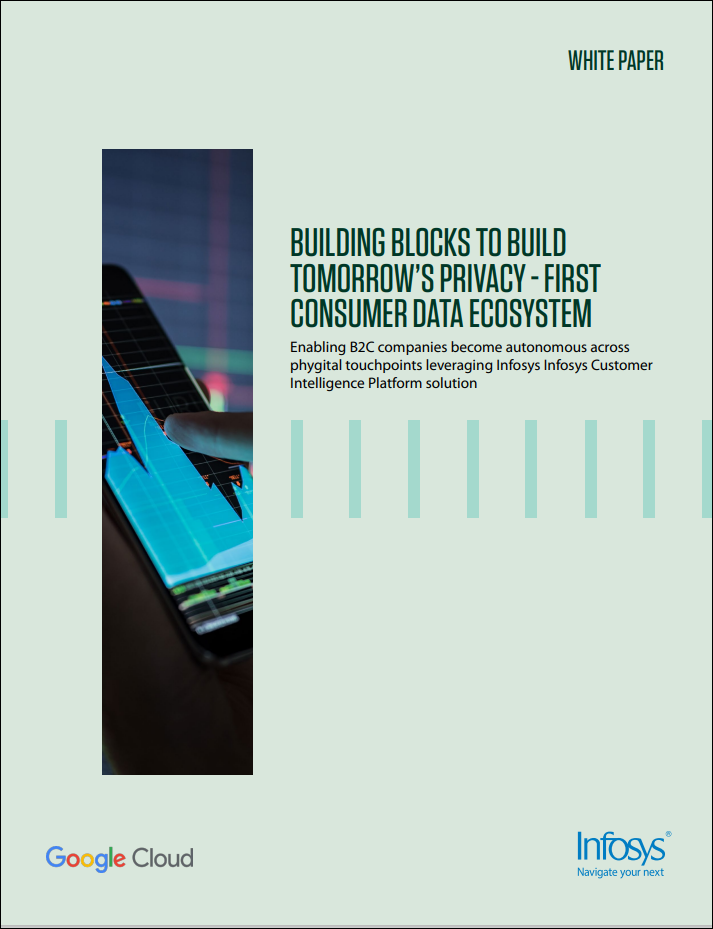 The B2C companies, especially the consumer-packaged goods (CPG) industry, is undergoing a defining moment marked by the continuous flux in consumer trends and demands. Amidst this, modern-day marketers must yield growth opportunities for businesses while orchestrating connected experiences for their consumers. With digital innovations leading to an explosion of consumer touchpoints, CPGs need to activate hyper-relevant omnichannel experiences. This requires companies to understand digital touchpoints better, capture value from their data, and stay ahead of the changing regulations by leveraging emerging technologies such as cloud-based analytics, artificial intelligence (AI), and machine learning (ML) for real-time intelligence.
This paper talks about how enterprises can drive value for their brands by accelerating data-driven consumer journeys across physical touchpoints, becoming autonomous, and implementing an end-to-end solution designed for tomorrow's privacy-first data economy.