Automate network management with Red Hat and F5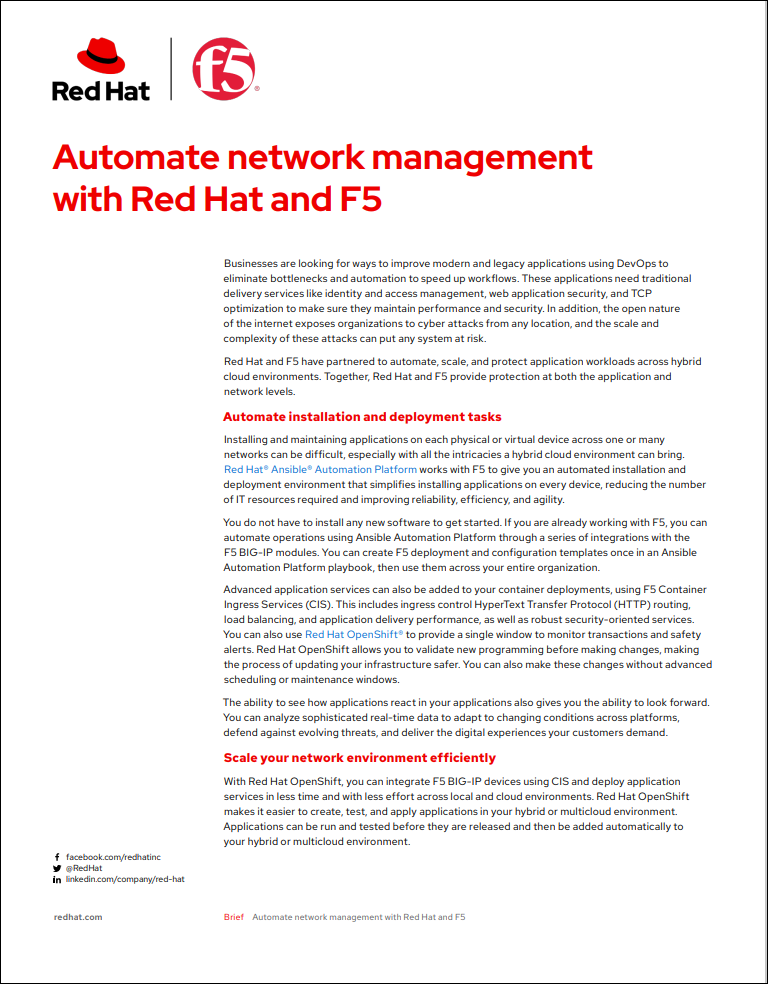 Businesses are looking for ways to improve modern and legacy applications using DevOps to eliminate bottlenecks and automation to speed up workflows. These applications need traditional delivery services like identity and access management, web application security, and TCP optimization to make sure they maintain performance and security. In addition, the open nature of the internet exposes organizations to cyber attacks from any location, and the scale and complexity of these attacks can put any system at risk.
Download this brief and learn how to automate, scale, and protect application workloads across hybrid cloud environments.