Ask more from your email marketing and customer journey management solution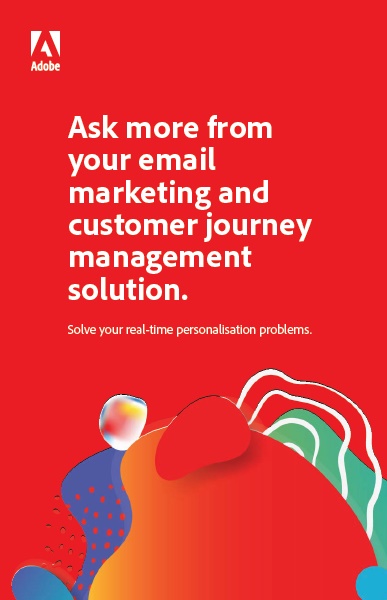 Solve your real-time personalisation problems.
A customer journey is the decisions made by the customer as they interact with your brand through whatever means available to them.
It's your job as a marketer to make that journey as frictionless and enjoyable as possible. Unified customer profiles — real-time data that comes from active listening and intelligent decisioning — combined with omnichannel orchestration and execution via all desired delivery channels are the technology underpinnings of great customer journeys.
Download this whitepaper to find out how Adobe Journey Optimizer can supercharge your customer experiences.