Amazon S3: The Anatomy of Ransomware Events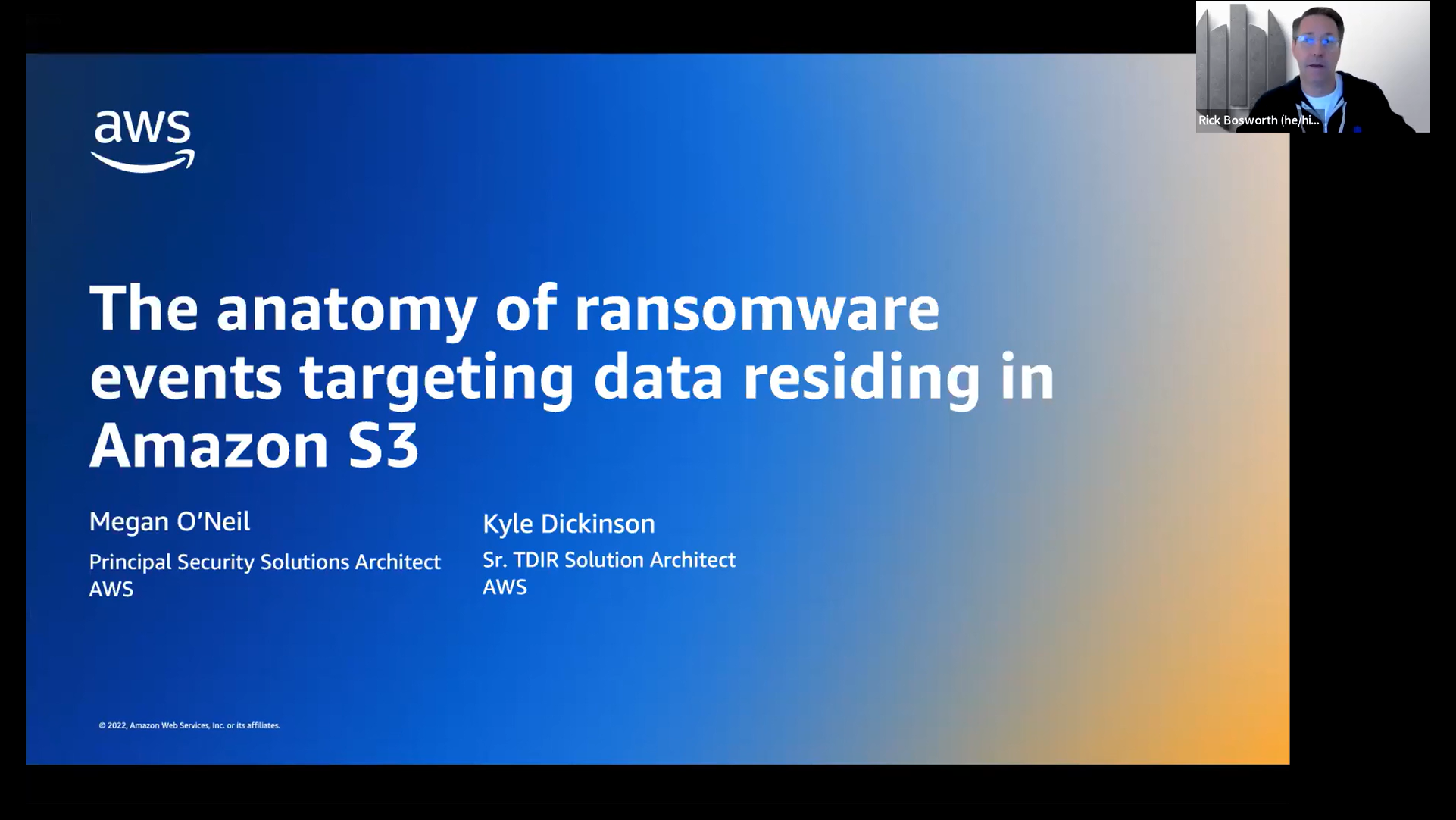 Principal Security Solutions Architect for AWS, Megan O'Neil, and Senior TDIR Solution Architect for AWS, Kyle Dickinson, educate on what to expect if your organization encounters a security event targeting data residing in a customer's S3 buckets.
The duo explore common event patterns, leading to step-by-step guidance on how to respond to a ransomware event and best practices for recovering your data.
Finally, Megan shares ten tips and tools for S3 data and identity protection then hands over to SentinelOne to showcase a short cloud workload detection and response demo.
This webinar will give you a detailed understanding of security events targeting customer data residing in Amazon S3 buckets covering:
Detection & Analysis
Response & Recovery
Protection