PDF:
AI in Warfare A Race the U.S. Can't Afford to Lose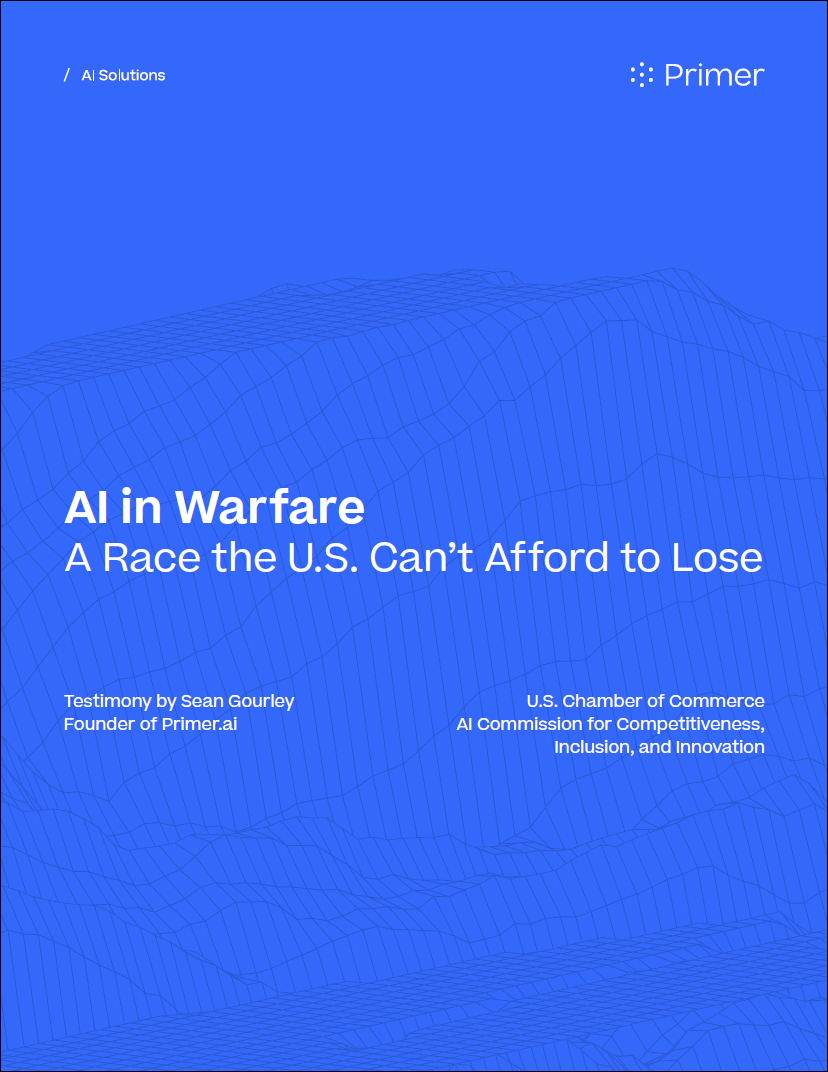 AI is rapidly changing how wars are fought. Whoever wins the current AI arms race will become the world's dominant military force globally.
A new report from Primer gathers the major talking points from testimony given by Primer's Founder Sean Gourley at the US Chamber of Commerce AI Commission, stating the case plainly for where America and its allies stand in the global AI arms race.
The report also summarizes how the War in Ukraine tests US and allied AI defense capabilities daily – from reconnaissance with computer vision and commercial drones to the ongoing information wars to win over enemy populations.
In this Report, you'll gain insight on:
AI success in defense



Proven AI use cases emerging directly from battlefields in Ukraine.

Reasons to reconsider procurement cycles



Why elongated procurement cycles leave the US open to being beaten by an opponent with inferior AI.

Leveraging advantages



What the West has over China in pursuing the four key components of the AI arms race.
Created by: