8 Cloud Myths Debunked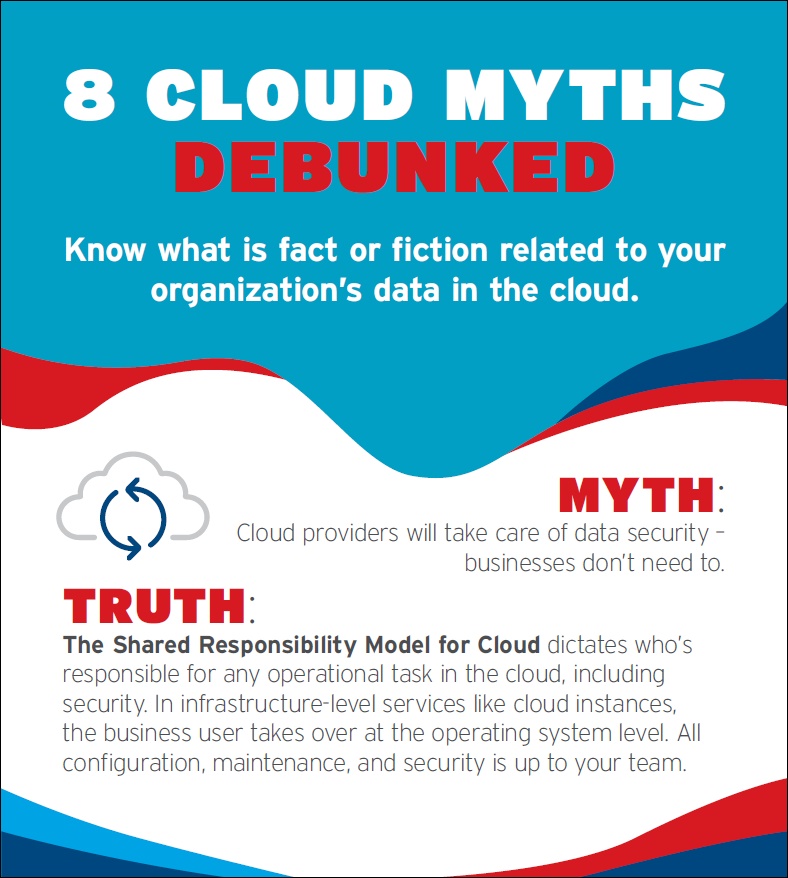 Know what is fact or fiction related to your organisation's data in the cloud.
The Shared Responsibility Model for Cloud dictates who's responsible for any operational task in the cloud, including security. In infrastructure-level services like cloud instances, the business user takes over at the operating system level. All configuration, maintenance, and security is up to your team.
Download the infographic to learn more about how Trend Micro Hybrid Cloud Solution is purpose-built for cloud migration.