5 Ways to Optimize App Dev Efficiency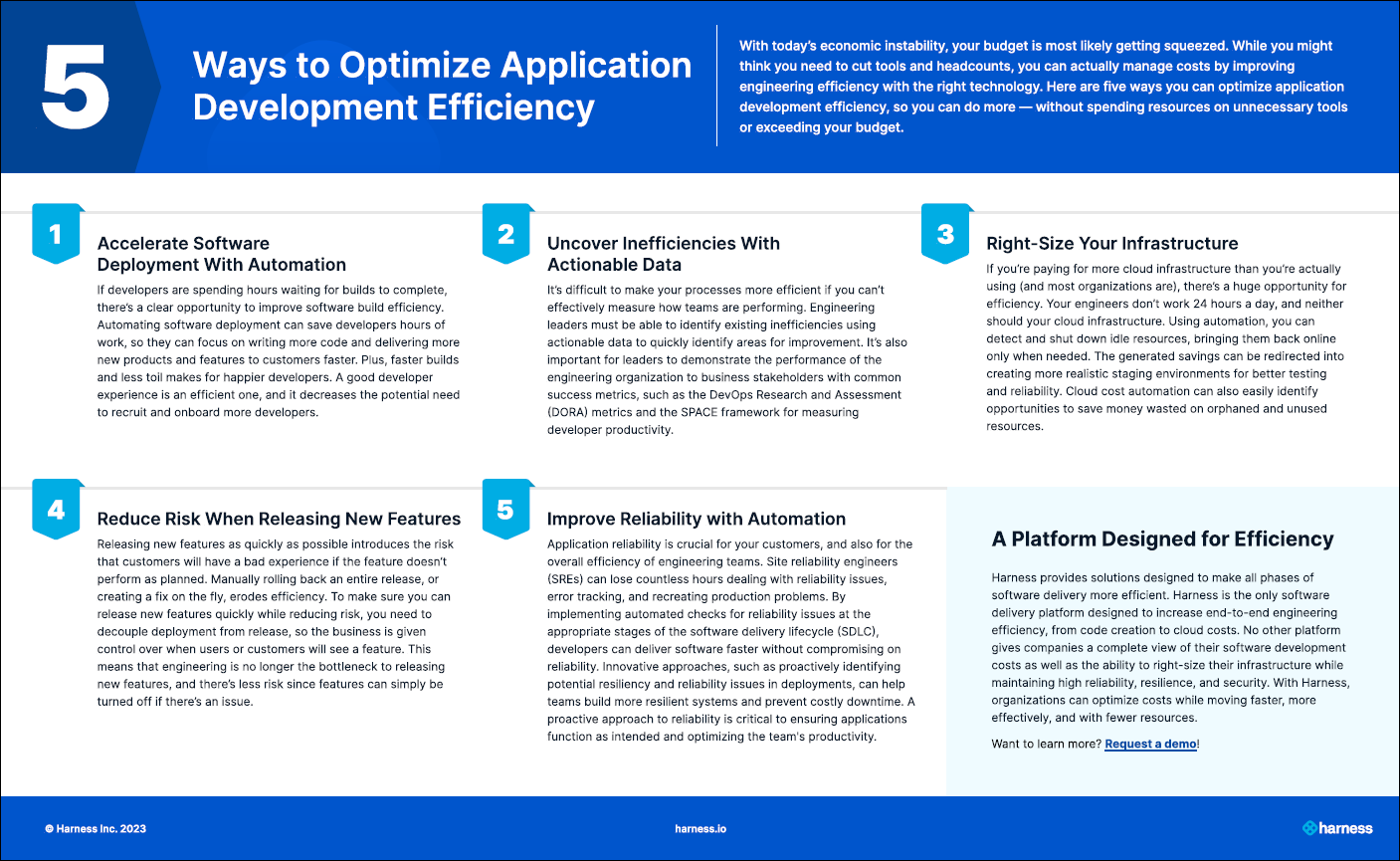 As the global economy fluctuates, engineering budgets are getting squeezed. While you might think you need to cut tools and headcounts, you can actually manage costs by improving engineering efficiency with the right technology.
Learn how you can strike the right balance between budget pressures and the need to innovate quickly. Read this checklist detailing five ways you can optimize application development efficiency, so you can do more — without spending resources on unnecessary tools, hiring more people, or exceeding your budget.
You'll learn about:
Speeding up software build times
Identifying inefficiencies using actionable data
Optimizing infrastructure costs
Increase efficiency without compromising reliability