4 Reasons for Growing Biotechs to Adopt a Cloud R&D Data Platform Now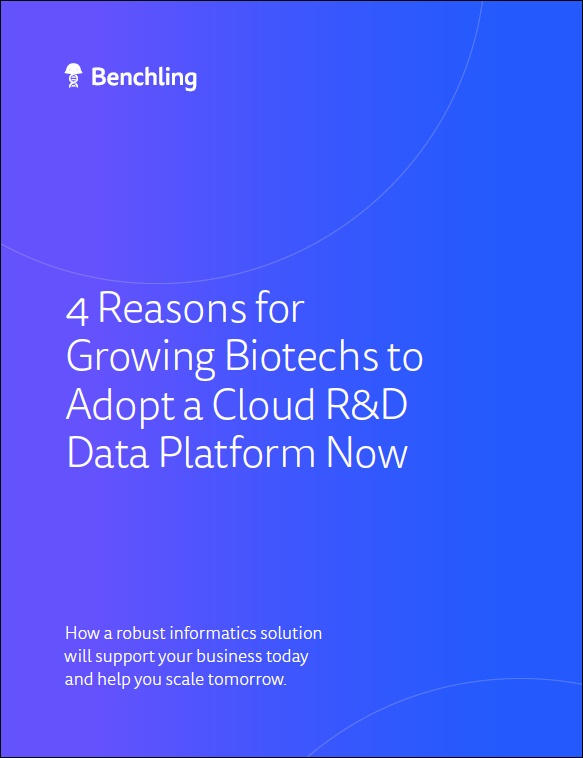 Growing biotechs need a cloud R&D data platform. To bring the groundbreaking ideas of life science startups to market, it's mission-critical to manage complex data and processes with speed and accuracy. In this whitepaper, we cover four areas where a cloud R&D informatics solution can help your biotech company innovate today—and scale tomorrow.
A robust informatics solution will help you scale:
FIND THE DATA YOU NEED: A modern, cloud platform provides the structure needed for consistency and context in data collection, reducing frustration and accelerating progress.
SAVE TIME AND RESOURCES: A new, unified informatics platform provides a flexible system which can be configured for precisely the kind of science you are doing and the data you need to record.
WORK TOGETHER AS A TEAM: In a single, cloud-based informatics platform, all team members have the access to the data they need in a few simple clicks.
Get the whitepaper to help your biotech business innovate today and scale tomorrow.