10 Top Capabilities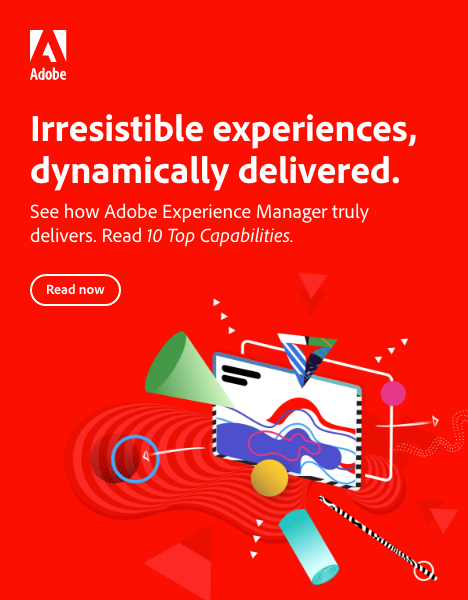 See why Adobe Experience Manager is the preferred CMS for enterprise users.
With consumers spending more time than ever consuming digital content, the new normal has finally seen off spray-and-pray messaging. But while most marketers get this, the reality is that invariably they simply don't have the operational power to create innovative experiences as quickly as they need to. As a result, key consumer groups are fed untargeted, untimely content that fails to convert or engage today's users—ultimately impacting ROI.
This paper looks at the key capabilities of Adobe Experience Manager and shows how a range of leading-edge solutions in the platform can have a transformative effect on your brand, your ways of working, and your customers. It illustrates how your teams can dynamically deliver connected, compelling digital experiences across the whole customer journey.