10 der 10 größten Unternehmen nutzen dieses Projektmanagement Tool. Und realisieren einen ROI von 285%. The Total Economic Impact™ Of Workfront.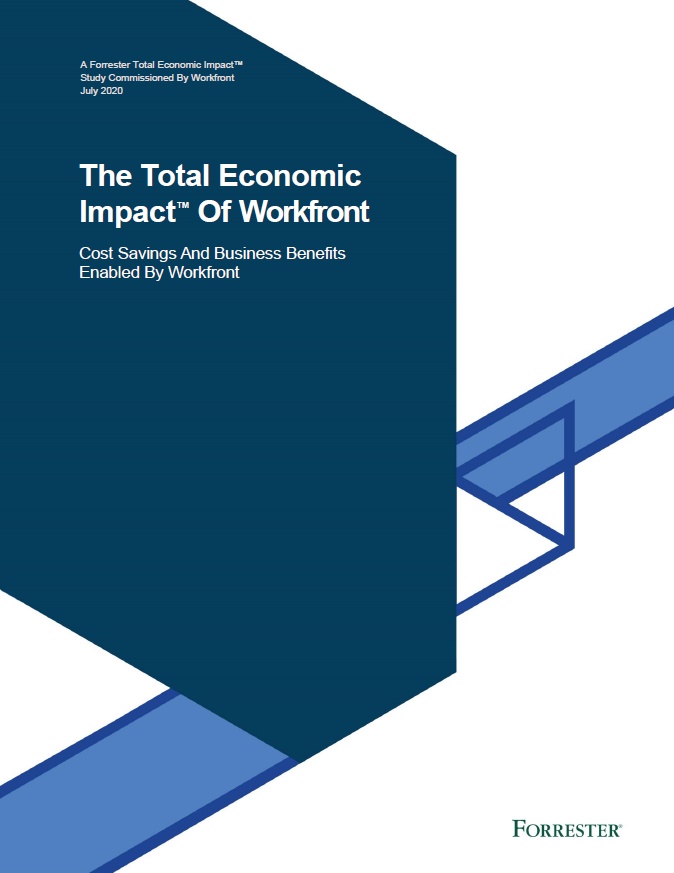 Forrester hat Adobe Workfront genauer unter die Lupe genommen und eine Total-Economic-Impact™-Studie (TEI) erstellt. In dieser wurde insbesondere der Return of Investment (ROI) untersucht, den Unternehmen bei Verwendung eines solchen Tools erzielen.
Für die Studie hat Forrester Workfront-Kunden aus verschiedensten Branchen befragt – vom klassischen Marketing über IT-Management bis zur Produktentwicklung. Das Ergebnis: Workfront bietet innerhalb von drei Jahren einen ROI von 285% und eine Amortisationszeit von weniger als drei Monaten.
In der Studie warten neben weiteren Ergebnissen auch Best-Case-Beispiele unserer Kundinnen und Kunden, die Sie für Ihr Unternehmen nutzen können:
Steigern Sie die Produktivität Ihres Teams.
Geben Sie Ihren Mitarbeitern mehr Zeit ihre Talente zu entfalten.
Konzentrieren Sie sich auf das, was wichtig ist. Vom ersten Moment an.
Bleiben Sie beweglich und agil, indem Sie die richtigen Prioritäten setzen.
Behalten Sie Kosten, Timings und Strategie jederzeit im Blick.
Entdecken Sie eine neue Effizienz.
Nutzen Sie eine einzige übersichtliche Datenquelle.