Von der Idee zum fertigen Produkt – mit Lenovo Workstations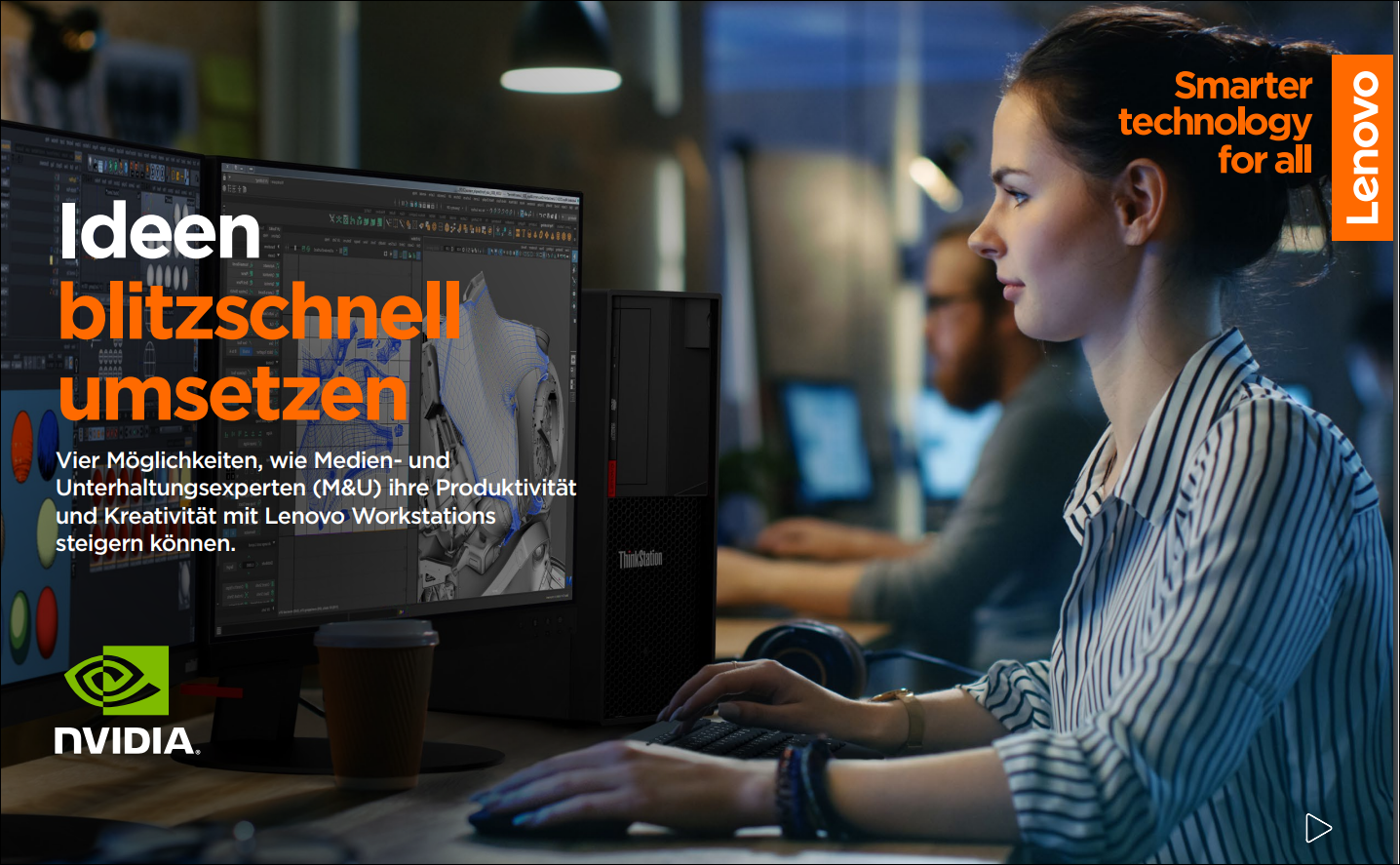 Kreativität kennt keine Grenzen – das sollte auch für Ihre Technologie gelten. Sie benötigen eine leistungsstarke Hardware, die auch die immer komplexeren und anspruchsvollen Anwendungen, Bilder und Effekte in der Medien- und Unterhaltungsbranche unterstützt. Außerdem muss sie mit Ihren Ideen Schritt halten können.
In unserem E-Book erläutern wir in fünf Punkten, wie Sie mit Lenovo Workstations Ihrer Kreativität freien Lauf lassen und neue Ideen schnell umsetzen können.
E-Book "Create at the speed of thought" herunterladen
Mit den Lenovo Workstations können Sie noch produktiver arbeiten, ohne Abstriche bei der Kreativität machen zu müssen.