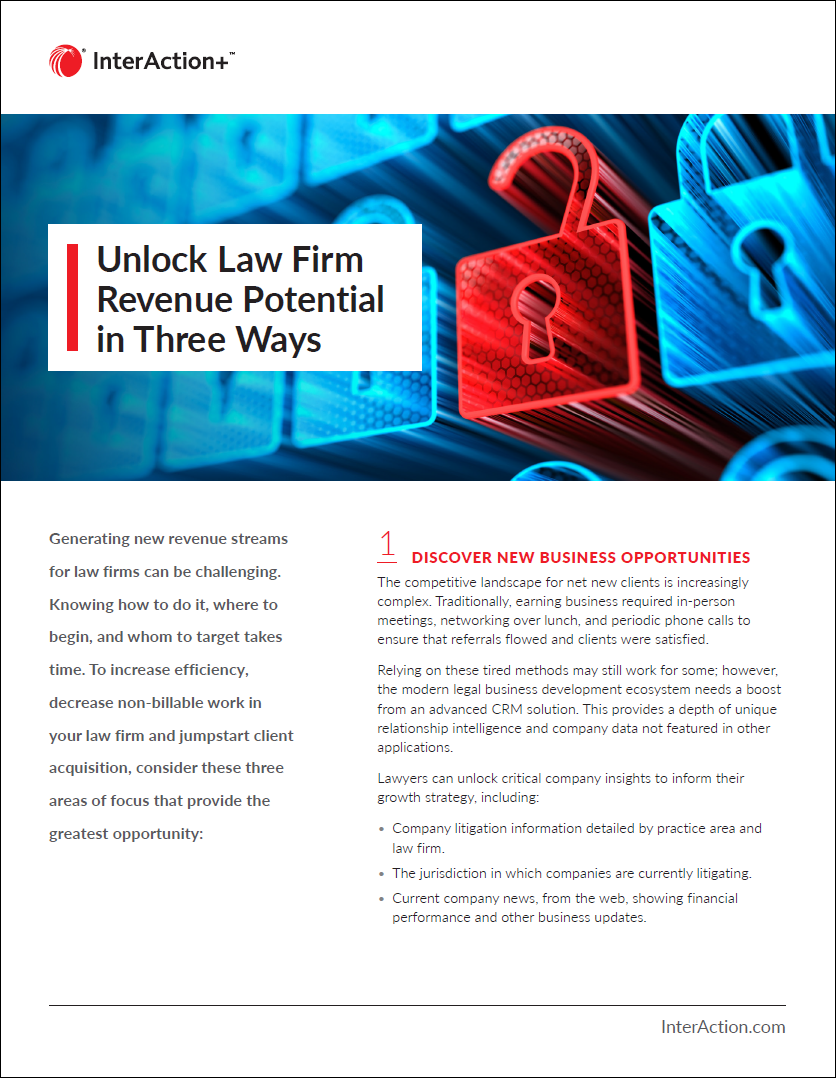 Request Your Free White Paper Now:
"Unlock Law Firm Revenue Potential in 3 Ways"
Generating new revenue streams for law firms can be challenging. Download this white paper to discover three areas of focus that provide the greatest opportunity for your firm to unlock revenue potential.
Firms looking to uncover new sources of revenue often face obstacles. Knowing how to do it, where to begin, and whom to target takes time. To increase efficiency, decrease non-billable work in your law firm and jumpstart client acquisition, you need a collection of in-depth information to help drive your growth strategy.
Download this white paper and learn how you can tap into these insights to take immediate action on high-value opportunities. You'll learn:
Modern business development tips to unlock new opportunities

How to identify whom to target for new revenue

Strategies to develop the right communication

Tactics to turn your data into actionable insight
Offered Free by:
Lexis Nexis, InterAction+