The digital KYC paradox: why manual processes have grown despite digital-first demand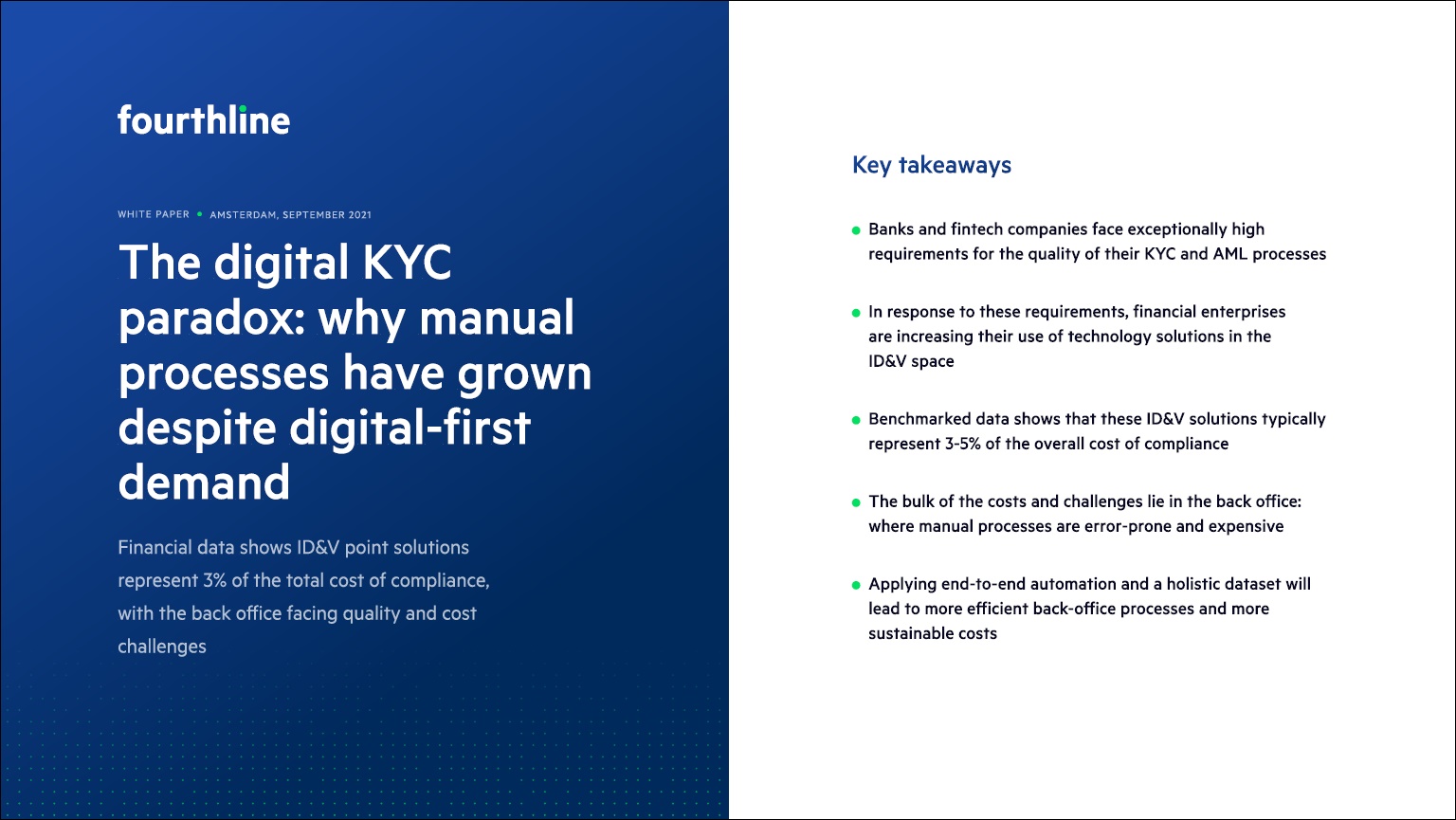 Financial data shows ID&V point solutions represent 3% of the total cost of compliance, with the back office facing quality and cost challenges.
With the rise of fintech and the forced digitization of traditional banks, the industry has very rapidly shifted to mobile-first. This has led to an equally rapid jump in client expectations for those who want to be able to open a bank account anytime, anywhere, on any device and get results in real-time.
Download this whitepaper and find out how your enterprise stacks up against our cost of compliance model.