Taxing the Internet of Things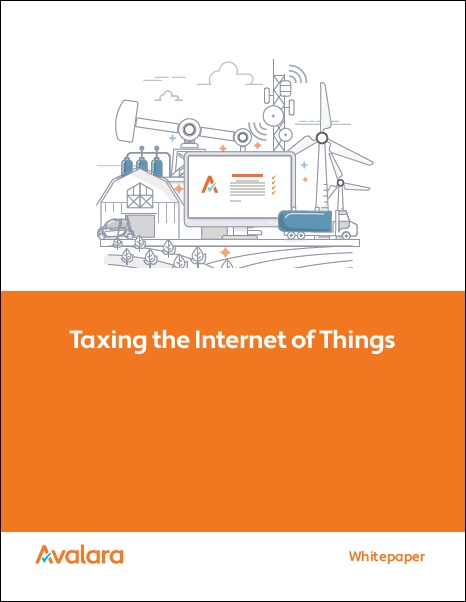 The growth of the Internet of Things (IoT) is staggering. According to industry estimates, $6 trillion will be spent to connect 24 billion IoT devices to the internet by 2020. IoT is predicted to be the largest device market in the world by 2019 — more than double the size of the smartphone, PC, tablet, connected healthcare, and wearable markets combined.
Far from a consumer-only technology revolution, IoT stands to transform the very nature of numerous industries ranging from agriculture to manufacturing to transportation to oil and gas … to name just a few. Farmers are using connected devices to meet food demands, manufacturers to unlock operational efficiency, and fleet managers to monitor everything from carbon emissions to driver fatigue. There are smart homes, smart buildings, smart cars, smart factories, smart surgical equipment, and smart energy grids. Every day seems to bring a new IoT innovation; each month another provider promises to help change the world by tying more things to the internet.
But as more "dumb" objects become "smart" by way of the internet, the question of taxation stands as a roadblock threatening to halt the progress of unprepared providers. The reason: IoT is opening another door — the one that has lawmakers and regulators evaluating when new services, software solutions, and hardware models become subject to communications taxes and federal regulations. Yet many companies investing in IoT solutions remain unaware that creating those connections can completely change the taxes they're liable for and regulations they're subject to. Such oversights have the potential to turn profitable revenue streams into costly headaches due to increased risks of penalties, fees, and audits.