Sprinklr Drives Efficiency and Insights Across Its Fast- Growth Software Business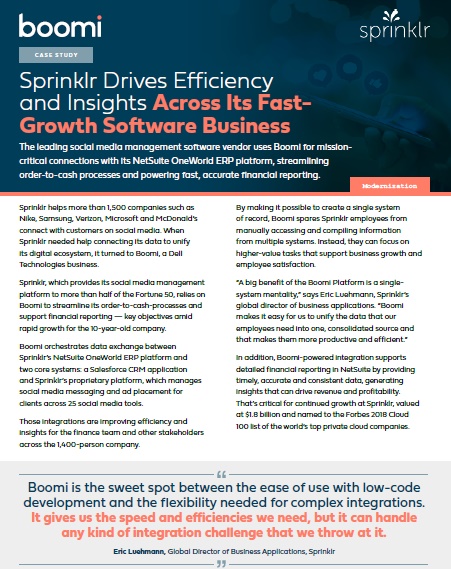 The leading social media management software vendor uses Boomi for missioncritical connections with its NetSuite OneWorld ERP platform, streamlining order-to-cash processes and powering fast, accurate financial reporting.
Sprinklr turned to Boomi after outgrowing a NetSuite-centric integration tool that lacked the flexibility and scale that Sprinklr needed as its data and application environment became more complex.
The Boomi Platform provided that scalability. And its intuitive, low-code interface meant that Sprinklr wouldn't need integration developers with specialized skills. The company also foresaw potential uses for other components in Boomi's unified platform, such as Boomi Master Data Hub.