Spot leads the pack in latest GigaOm Radar Report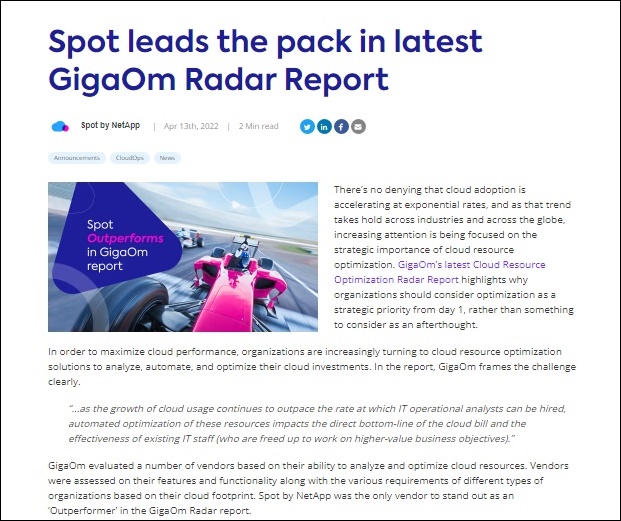 In order to maximize cloud performance, organizations are increasingly turning to cloud resource optimization solutions to analyze, automate, and optimize their cloud investments. In the report, GigaOm frames the challenge clearly.
GigaOm evaluated a number of vendors based on their ability to analyze and optimize cloud resources. Vendors were assessed on their features and functionality along with the various requirements of different types of organizations based on their cloud footprint. Spot by NetApp was the only vendor to stand out as an 'Outperformer' in the GigaOm Radar report.