Simple. Seamless. Secure.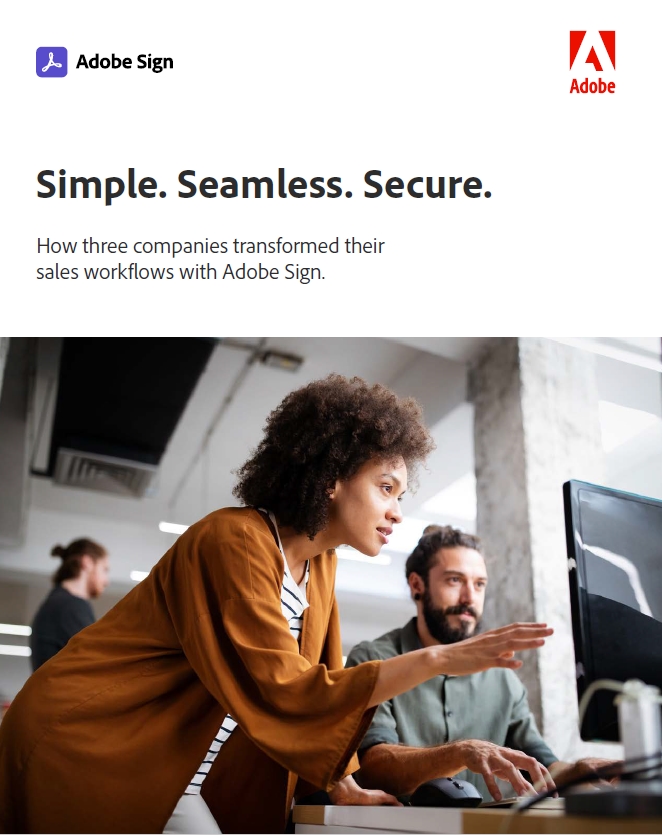 How three companies transformed their sales workflows with Adobe sign.
How three organizations used Adobe Sign to improve their workflows and drive sales. Each section highlights one company, detailing the challenges they faced, why they chose Adobe Sign, and the positive results they saw after making that change. Customers include: Acxiom, CarMax, and PGi.