Scaling Business Process Automation: Comparing Integration Technologies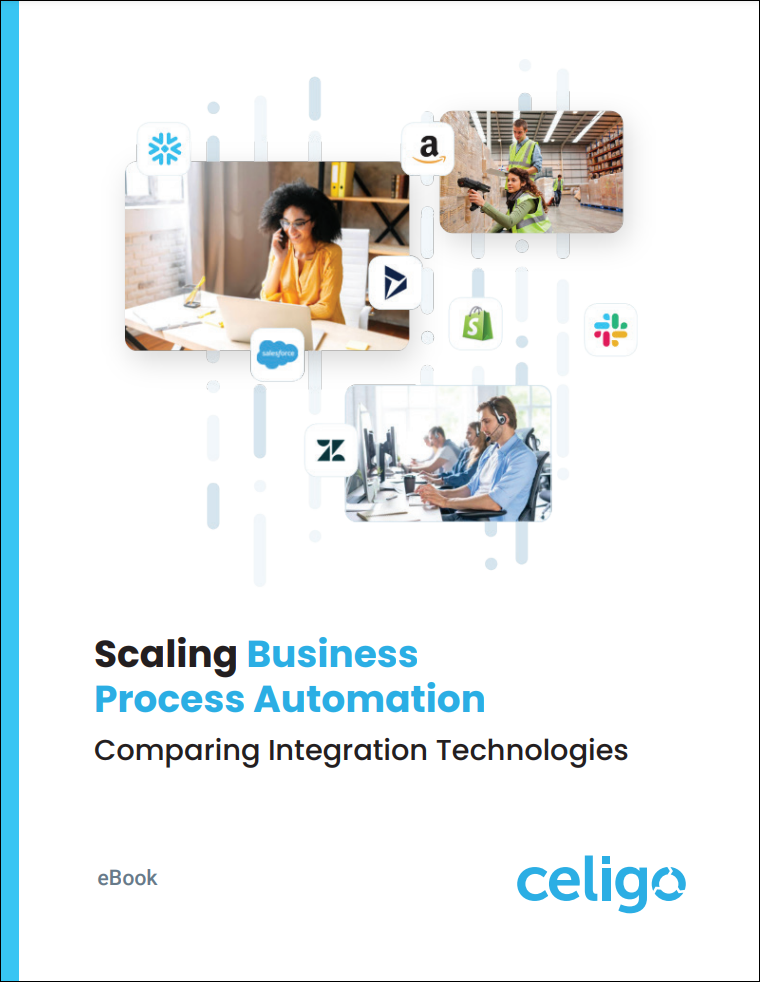 Modern companies adopt compostable architectures. Business units select cloud applications based on their individual requirements rather than having IT implement modules of suite-based systems. However, as business processes generally span multiple functions and systems, IT departments face pressure to integrate disjointed applications in order to automate processes and ensure data alignment and accuracy. With this in mind, IT leaders must choose integration technologies and select ones that align with their business's maturity and needs. Opting for ones that mitigate the development of technical debt, and resource limitations.
Download this eBook for more information on automating your business processes with Celigo.