RETAIN, ENGAGE, GROW, REPEAT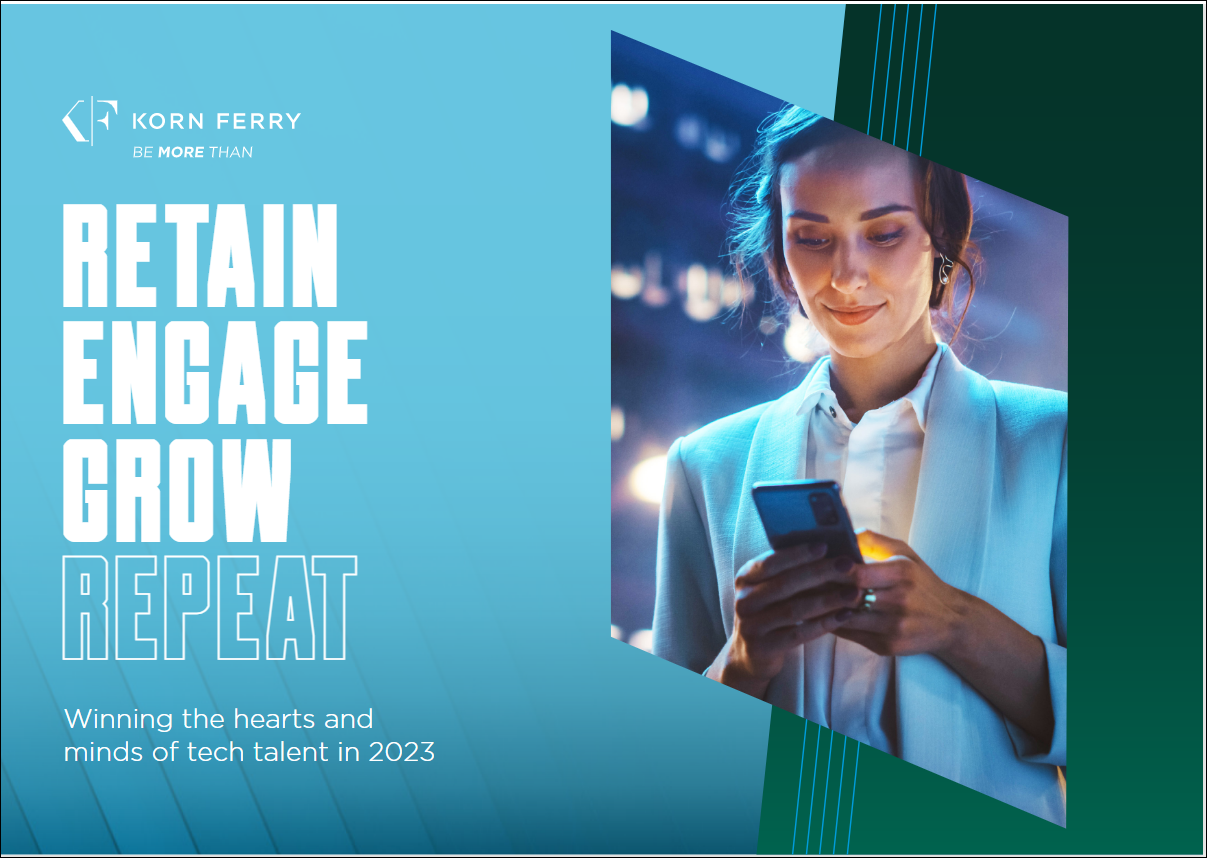 Winning the hearts and minds of tech talent in 2023
In todays market, top tech talent is hard to come by. By shifting away from trying to forecast the future to focusing on what's fixable now, you can attract and keep the talent that is key to your long-term success.
Korn Ferry's recent survey of more than 4,000 professionals across the US and UK highlighted an array of challenges that tech leaders are facing, from short-term careers to a shortage of millennial leaders.
In this eBook, we look at how tech talent is impacted and what tech leaders can do to take action right away. Are you ready to unlock the full potential of your tech talent?
Download the eBook to learn more about:
3 biggest challenges for tech leaders in preparing for an unpredictable future of work.
Data and insights on how today's tech talent is career planning.
Strategy to keep top tech talent engaged, growing alongside the organisation.