Private Networks for Mining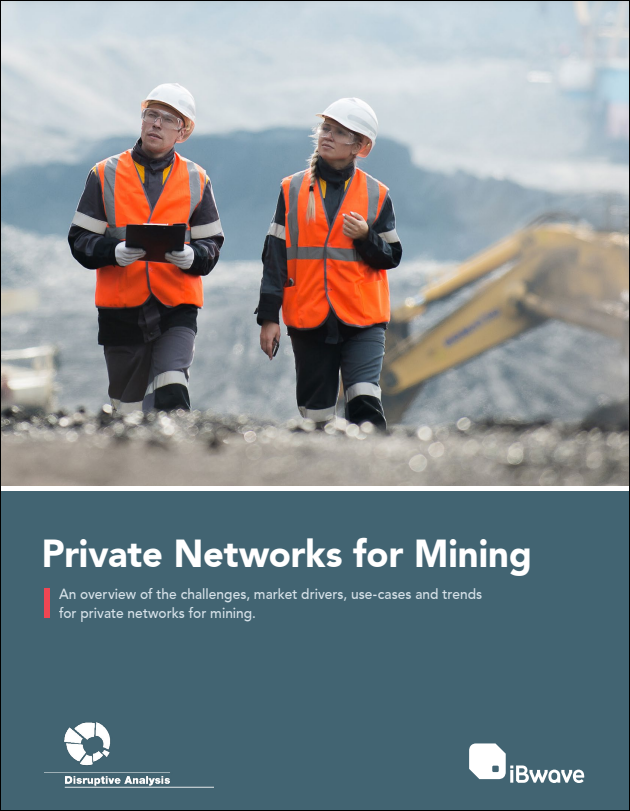 An overview of the challenges, market drivers, use-cases and trends for private networks for mining.
Mining is a huge and important sector. It generates around $2 trillion in revenues globally, employing perhaps 20 million people across 50-100,000 sites around the world. While some parts of the industry are dominated by giant multi-national mining companies, other minerals tend to be more localised and involve smaller, national firms.
This eBook focuses on emerging trends in private networks – and especially the use of cellular (3GPP) wireless technologies such as 4G/LTE and 5G. Mining has been one of the most important early sectors for deployment of enterprise-focused mobile networks for some time, with fairly widespread use of Private 4G since for 6+ years, and ongoing adoption of 5G.