A Prescription for Medical Devices: Embedded Edge Computing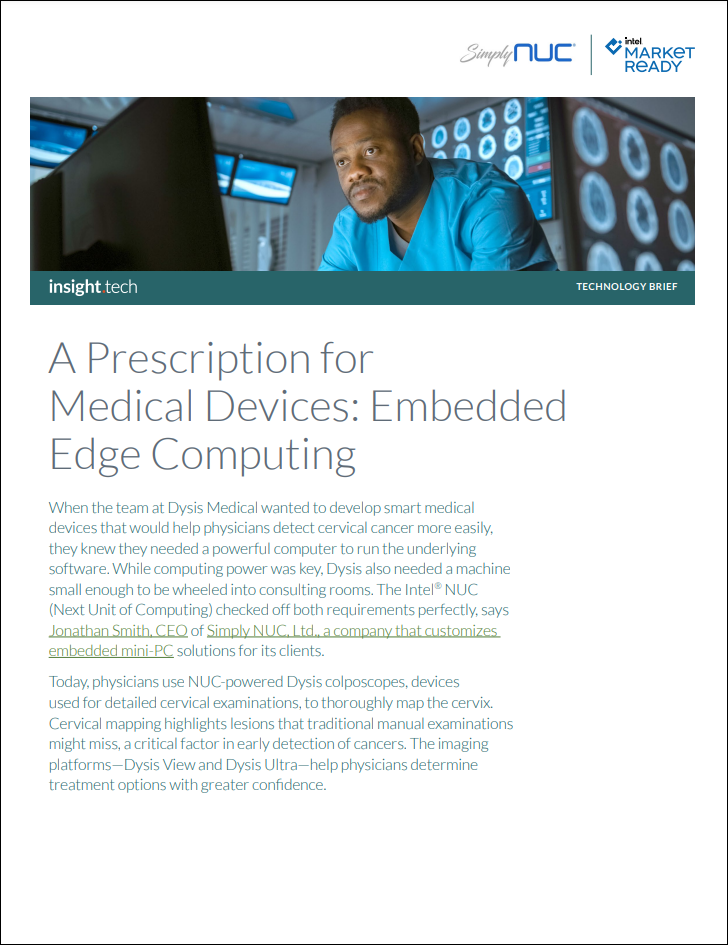 Today, physicians use NUC-powered Dysis colposcopes, devices used for detailed cervical examinations, to thoroughly map the cervix. Cervical mapping highlights lesions that traditional manual examinations might miss, a critical factor in early detection of cancers. The imaging platforms—Dysis View and Dysis Ultra—help physicians determine treatment options with greater confidence.
Download this whitepaper to learn more about portable and powerful embedded edge computing.