Private Networks for Manufacturing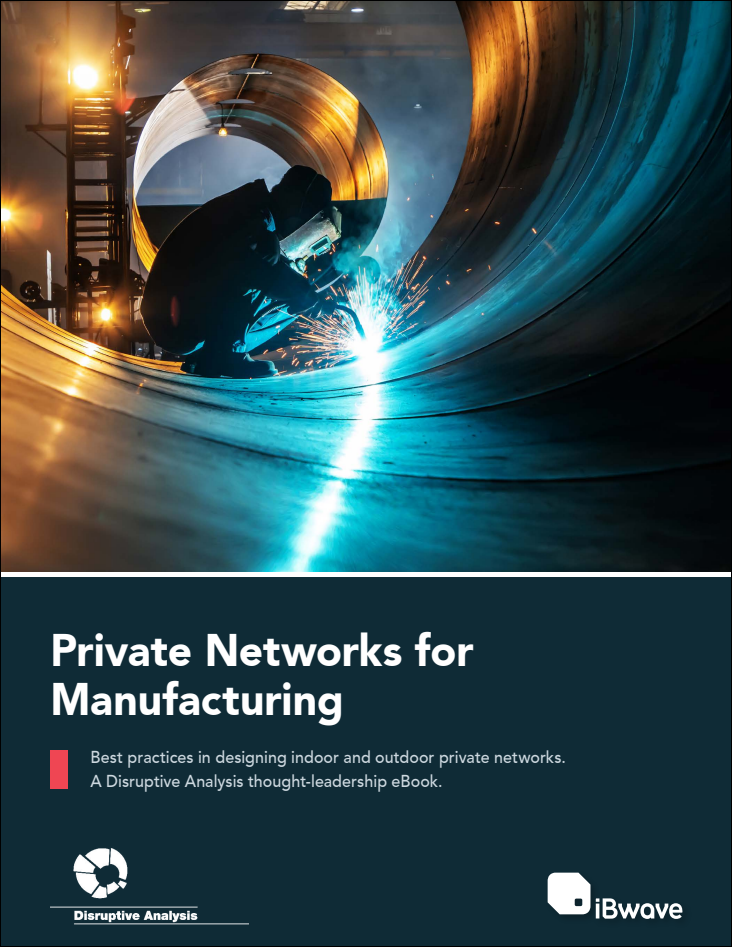 Best practices in designing indoor and outdoor private networks.
A Disruptive Analysis thought-leadership eBook.
Unlike many industries, some manufacturing firms have long had sophisticated network infrastructure, often integrated with IoT and automation systems ("OT", or "Operational Technology"), as well as more conventional IT and telecoms needs. Historically, there has been wide use of specialist technologies such as Industrial Ethernet, as well as variety of niche and proprietary wireless systems.
This eBook explores key challenges and market driversand 4G/5G use-cases in manufacturing process.