Private Networks for Industrial Campuses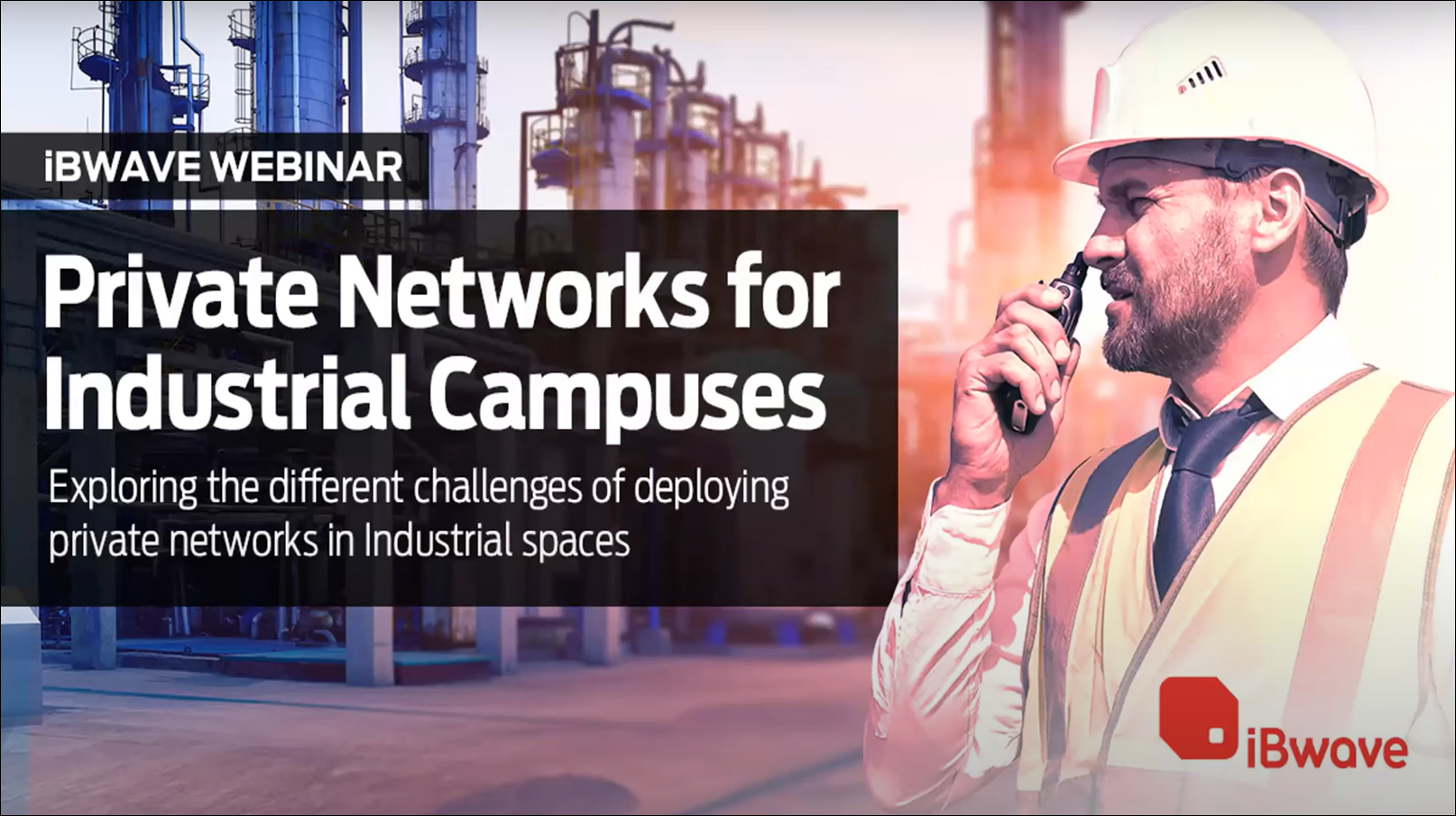 Exploring the different challenges of deploying private networks in Industrial spaces.
Interested in learning more about the challenges behind deploying campus networks in industrial spaces?
Hear a webinar discussion on private networks for industrial campus sites with leading industry analyst Dean Bubley of Disruptive Analysis and Stefan Wehner, Head of Digital infrastructure at STF ITech. Get more insight about the challenges and trends of deploying private networks in industrial campus spaces.
Learn from German system integrator, STF ITech, as they discuss their recent project of an industrial campus network design for a chemical plant. Learn what their biggest challenges were and how they used iBwave Reach to seamlessly plan and design an indoor and outdoor network.
Here is the full list of what is discussed:
Combining indoor and outdoor networks with public cellular, Wi-Fi, and FWA
The role of system integrators, telcos, and new classes of SP
Foreseeable trends in campus networks and 5G
The challenges of deploying networks in industrial campuses
The growth in campus networks due to industry transformation, IoT, regulatory trends, and more
Chemical plant campus network case study