Prioritize trust – increase customer loyalty.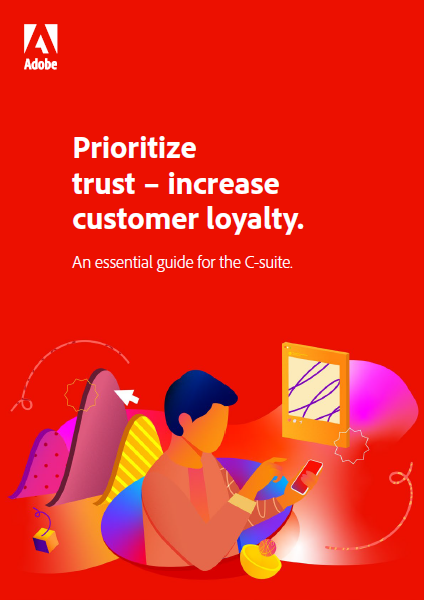 An essential guide for the C-suite.
Building customer trust has never been easy, and Covid-19 just made it tougher. Seventy five percent of all executives (69% in EMEA) told Adobe they have found it harder during the pandemic to build and maintain customer trust.
However, something even bigger is happening that's shaping how customer trust is being built. In the past, companies could often win trust by making products and services people wanted. In a digital economy, these rules have shifted.
Download the guide to know how to build customer trust in a digital economy.