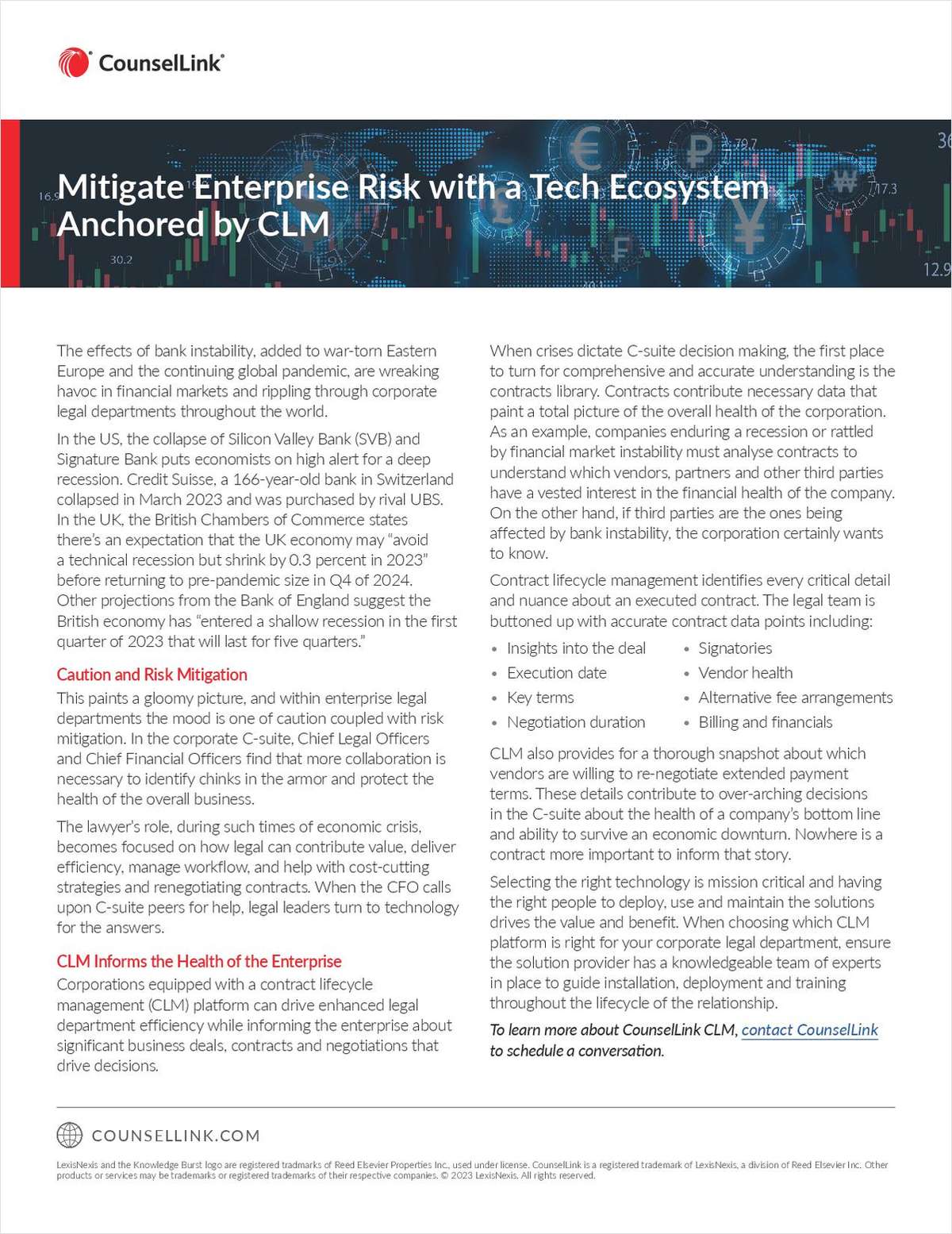 Request Your Free White Paper Now:
"Mitigate Enterprise Risk with a Technology Ecosystem Anchored by CLM"
When economic uncertainty and a potential recession dictate C-suite decision making, the first place legal departments can turn to for a comprehensive and accurate understanding of company health is their contracts library. Discover how Contract Lifecyle Management (CLM) can streamline and enhance your risk mitigation efforts.
Caution, coupled with risk mitigation, is at the forefront of corporate C-suite discussions as economic uncertainty persists. Companies enduring a recession or rattled by financial market instability must analyse contracts to understand which vendors, partners and other third parties have a vested interest in the financial health of the company. This complex process can be cumbersome and time-consuming on legal departments that are already short on resources.
As your legal department is the gatekeeper of corporate contracts, discover how a CLM solution can enhance your risk mitigation efforts. Download this white paper and learn how to:
Empower the legal department with data that directly informs bottom line decisions
Identify every critical detail and nuance in contracts
Uncover opportunities to re-negotiate terms
Efficiently inform the health of the enterprise
Offered Free by: CounselLink