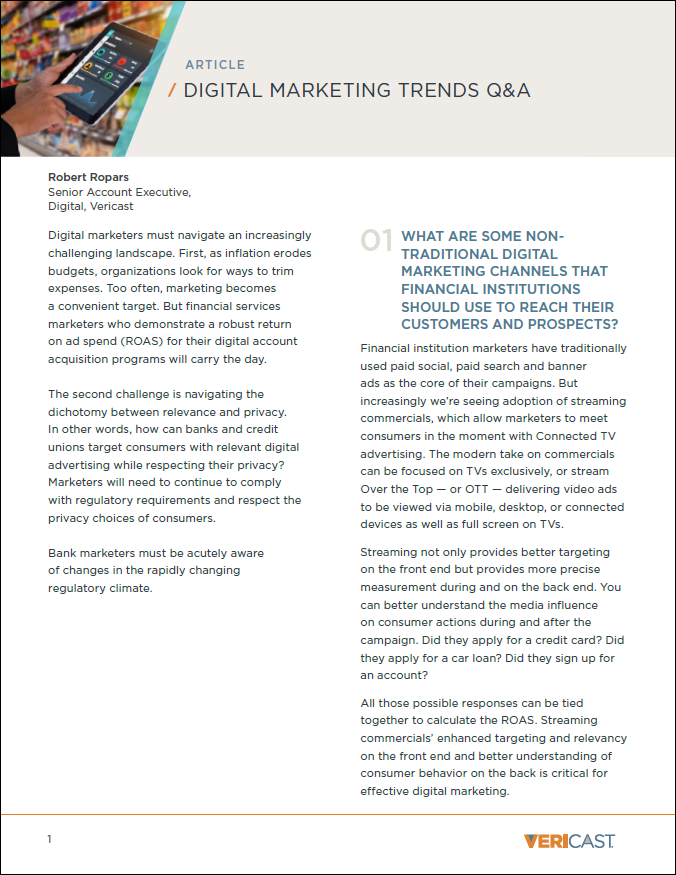 Request Your Free White Paper Now:
"Loan Strategies to Help Your Members Fight Inflation and Earn Their Trust"
Now is the time to pour your energies into executing a successful omnichannel, data-driven loan acquisition campaign. This white paper outlines how to gain the trust of your younger members and prospects by showing you truly understand and care about their challenges by offering solutions that address their financial needs.
Public trust in our nation's leading institutions has severely declined in the last couple years, and this appears to have bled into financial services. In fact, 45% of Millennials and Gen Z say they get their financial advice from friends and family, and 34% of Gen Z say they get financial advice from TikTok.¹ Credit unions, like all Institutions, must now compete in this new landscape.
Download this white paper and learn how your credit union can succeed in this new competitive environment of lending. Topics include:
Generational trust issues affecting credit unions

Where your CU has an advantage

Understanding your members better using data & insight

Ways to promote loans and build trust

Tips to build a winning lending strategy
¹2022 Vericast Dynata Financial Health Survey
Offered Free by: Vericast