KYC Remediation: Mistakes and Best Practices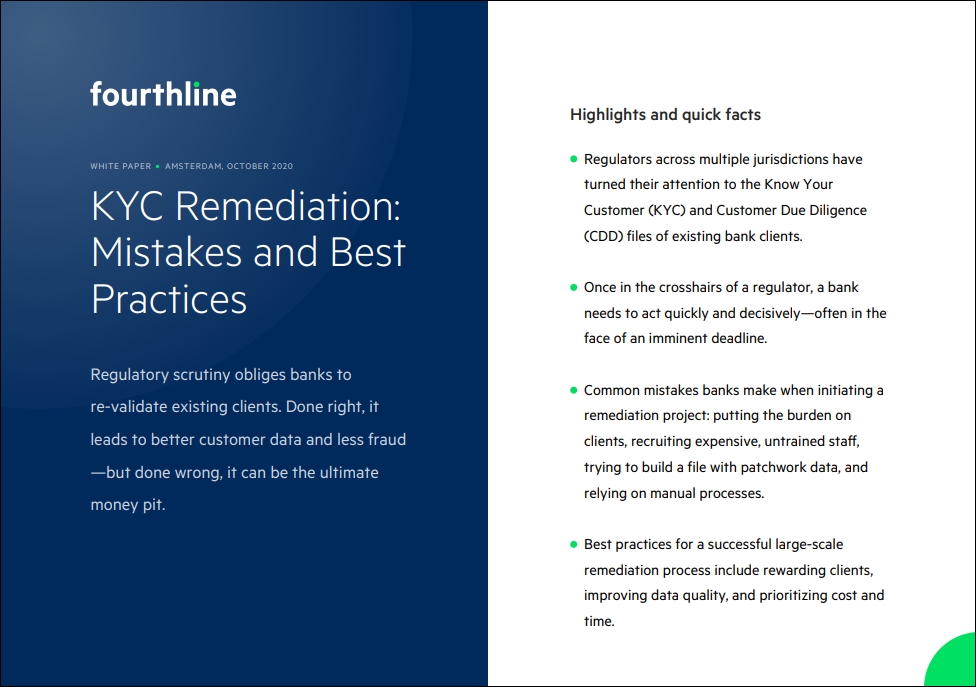 Regulators across multiple jurisdictions have turned their attention to the Know Your Customer (KYC) and Customer Due Diligence (CDD) files of existing bank clients. Once in the crosshairs of a regulator, a bank needs to act quickly and decisively—often in the face of an imminent deadline.
Common mistakes banks make when initiating a remediation project include putting the burden on clients, recruiting expensive, untrained staff, trying to build a file with patchwork data, and relying on manual processes.
Download this best practices guide from Fourthline to learn how regulatory scrutiny can lead to better customer data and less fraud.