Key Trends in Private Networks for 2023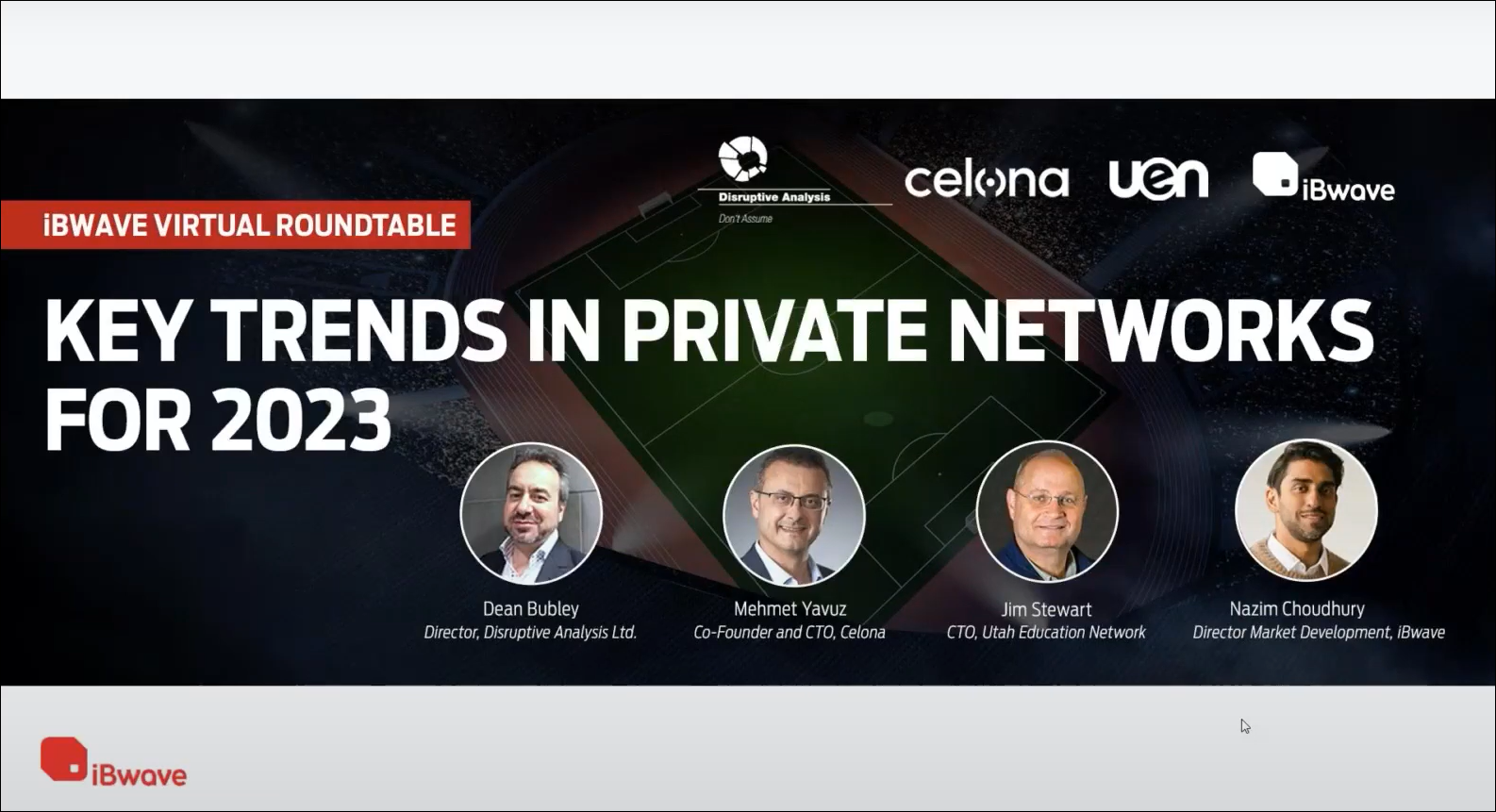 Interested in learning more about upcoming trends in Private Wireless network design?
Watch this roundtable discussion about the top trends in Private Wireless networks, featuring speakers from iBwave, Celona and the Utah Educational Network, moderated by industry analyst Dean Bubley, who has also recently authored an iBwave eBook on this topic. The session decodes the real-world developments with CBRS in the US and across the international private cellular market, separating reality from hype, and examining what is changing and why.
Key topics covered includes:
How fast is the industry moving from mature 4G LTE to genuine private 5G? What's enabling the shift, and what differences does it make?
How can companies deploying private networks move beyond trials and proofs-of-concept to real, scaled production systems? What does the process look like?
Which verticals and use-cases are getting the most traction? Which are still relatively slow, and what can be done to assist them?
In theory, Wi-Fi and private 5G can work well together for enterprises. But is this happening in practice yet, or are they still separate worlds?
What differences are there between international markets? Can companies standardise across their global footprint, or is each project different?