Improve Customer Loyalty with Intelligent Outbound Strategies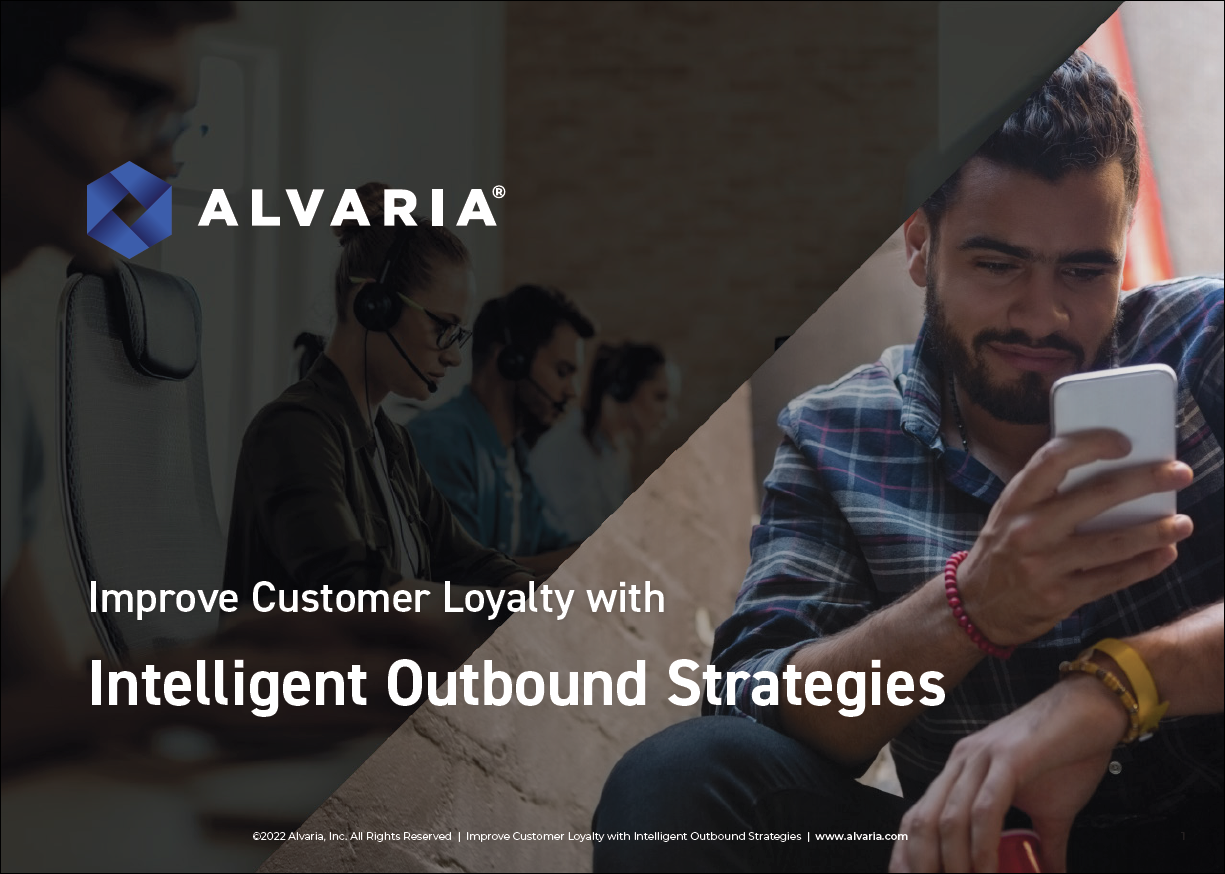 While outstanding proactive engagement strategies can have a powerful impact on customer loyalty, many businesses struggle to differentiate their proactive outreach programs. There are a variety of obstacles that organizations face to providing these experiences, including complex regulations, budget constraints and outdated technology.
Adopting powerful outbound list management, compliance, automation and routing software can help organizations improve both the efficiency and the efficacy of their outbound operations. Enterprise integration is another critical piece of the puzzle in deploying outbound solutions – and it's important to make sure information can flow freely across systems and functional areas.
Download this eBook to learn more about effective intelligent outbound strategies.
About Alvaria

Alvaria helps organizations efficiently manage and engage the modern workforce and connect compliantly with customers and prospects. Our open, innovative multi-platform is purpose built for two core competencies: a feature-rich, intuitive, and intelligent workforce engagement management platform, and a multi-channel proactive compliant outreach platform. Alvaria, the result of the merger of world leaders – Aspect Software and Noble Systems – is proudly celebrating 50 years in business reshaping customer and employee experience.