How one of the largest package delivery companies in the world uses iBwave to deploy & manage their Wi-Fi networks across thousands of sites.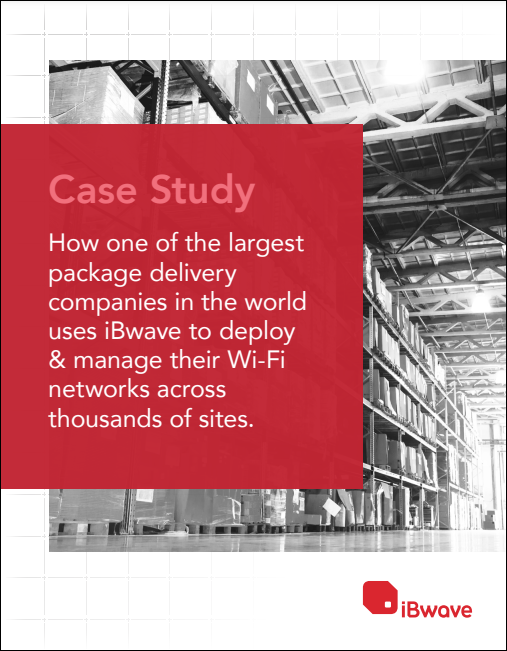 Managing multiple sites is a big challenge for many large Enterprise companies and this customer was no exception. With tens of thousands of facilities located across the United States, the biggest challenge was how to manage the design documentation in a single location to simplify the maintenance and troubleshooting of the network for the 'Corporate Technical Support Group' technicians located at the facilities across the globe.
Download this case study to understand how to manage the thousands of sites across the world from a single location – resulting in higher-quality Wi-Fi networks and less time and money spent troubleshooting them.