Four Technology Trends Shaping Modern Contact Centers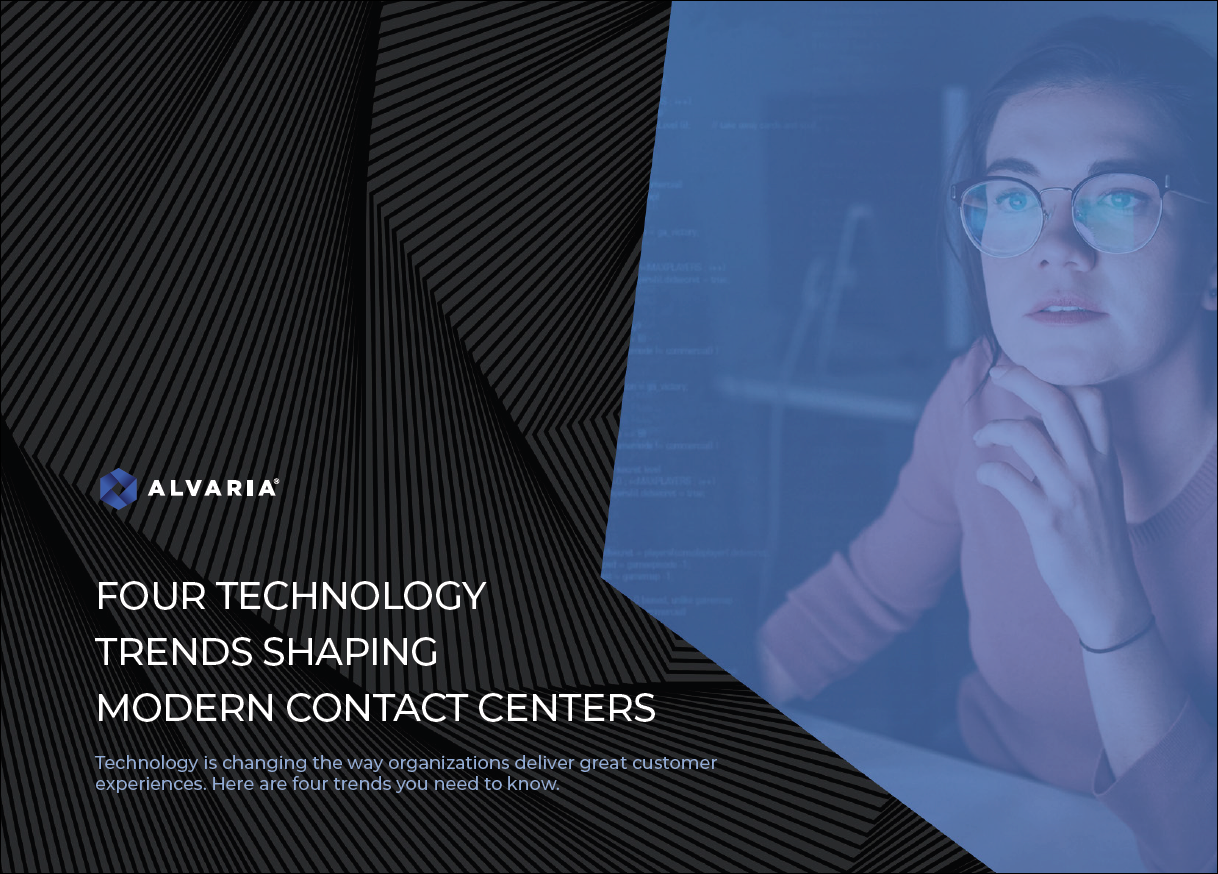 Technology is changing the way organizations deliver great customer experiences. Here are four trends you need to know.
The business landscape is evolving at a dizzying pace. Digital transformation, changing customer expectations and the dramatic rise of remote work across industries are just a few major trends fundamentally changing how organizations operate.
In order to meet these challenges, contact centers are turning to the next wave of technology solutions. Here are four key technology trends that are helping today's enterprise contact centers thrive in the new business environment.
About Alvaria

Alvaria helps organizations efficiently manage and engage the modern workforce and connect compliantly with customers and prospects. Our open, innovative multi-platform is purpose built for two core competencies: a feature-rich, intuitive, and intelligent workforce engagement management platform, and a multi-channel proactive compliant outreach platform. Alvaria, the result of the merger of world leaders – Aspect Software and Noble Systems – is proudly celebrating 50 years in business reshaping customer and employee experience.