Forrester: The Total Economic Impact of Prisma Cloud, June 2021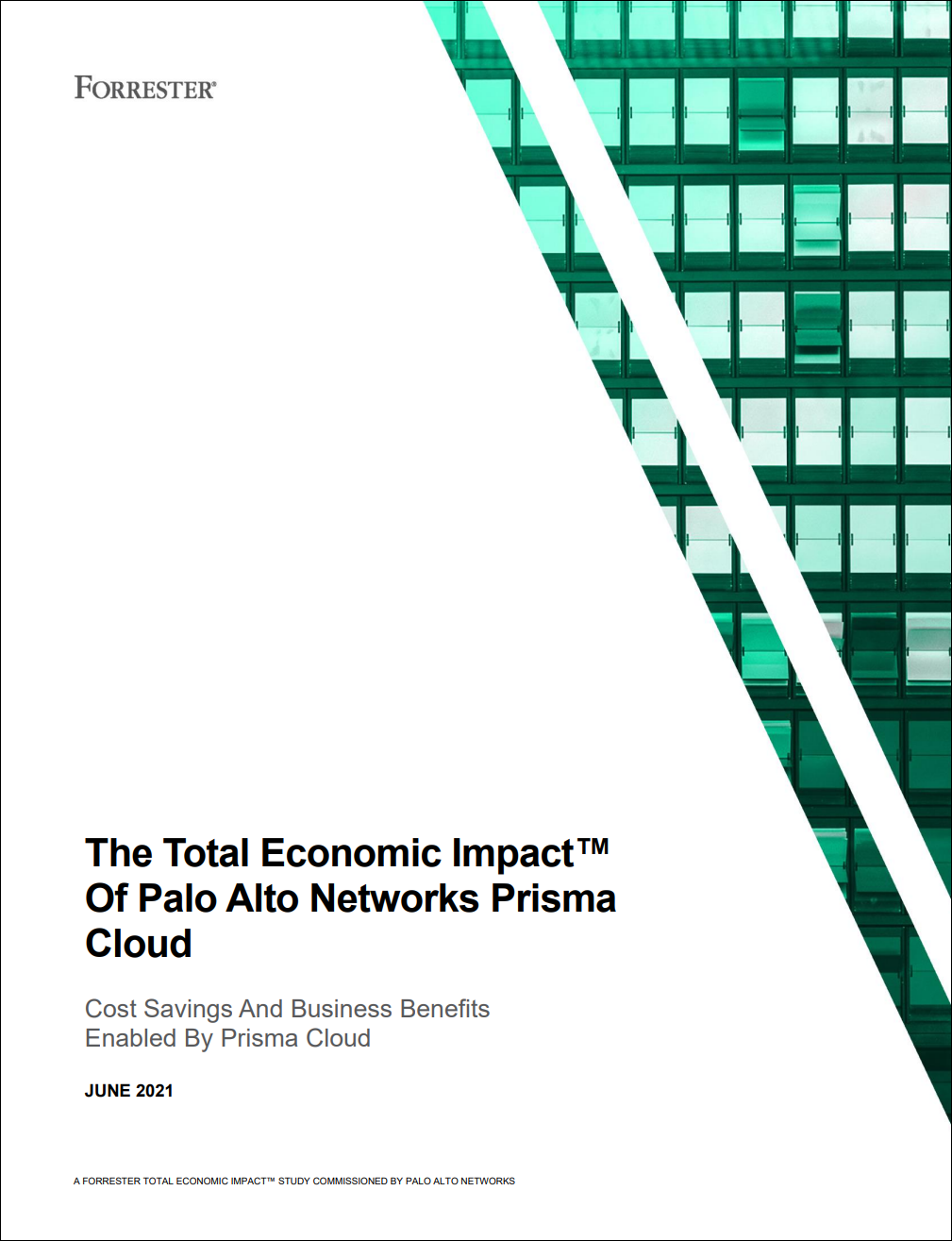 Addressing cloud security challenges head on for the enterprise
Defense in depth starts with identity in the cloud
Today's enterprises continue to move to the cloud and leverage cloud-native architectures, such as containers and Kubernetes®, for scaling their business applications and achieving greater market efficiencies. At the same time, with these new architectures and environments come security challenges that organizations must address both at runtime and across the full application lifecycle.
In 2021, Palo Alto Networks commissioned Forrester Consulting to conduct a Total Economic Impact™ (TEI) study and examine the potential return on investment (ROI) enterprises may realize by deploying Prisma® Cloud. The purpose of the study is to provide readers with a framework to evaluate the potential financial impact of Prisma Cloud on their organizations.
In the study, organizations shared that they struggle to get visibility into cloud environments, address misconfigurations and vulnerable code, and ultimately scale security efforts due to challenges with legacy tools.
With Prisma Cloud, our Cloud Native Security Platform (CNSP), we're addressing these concerns head-on for enterprises.