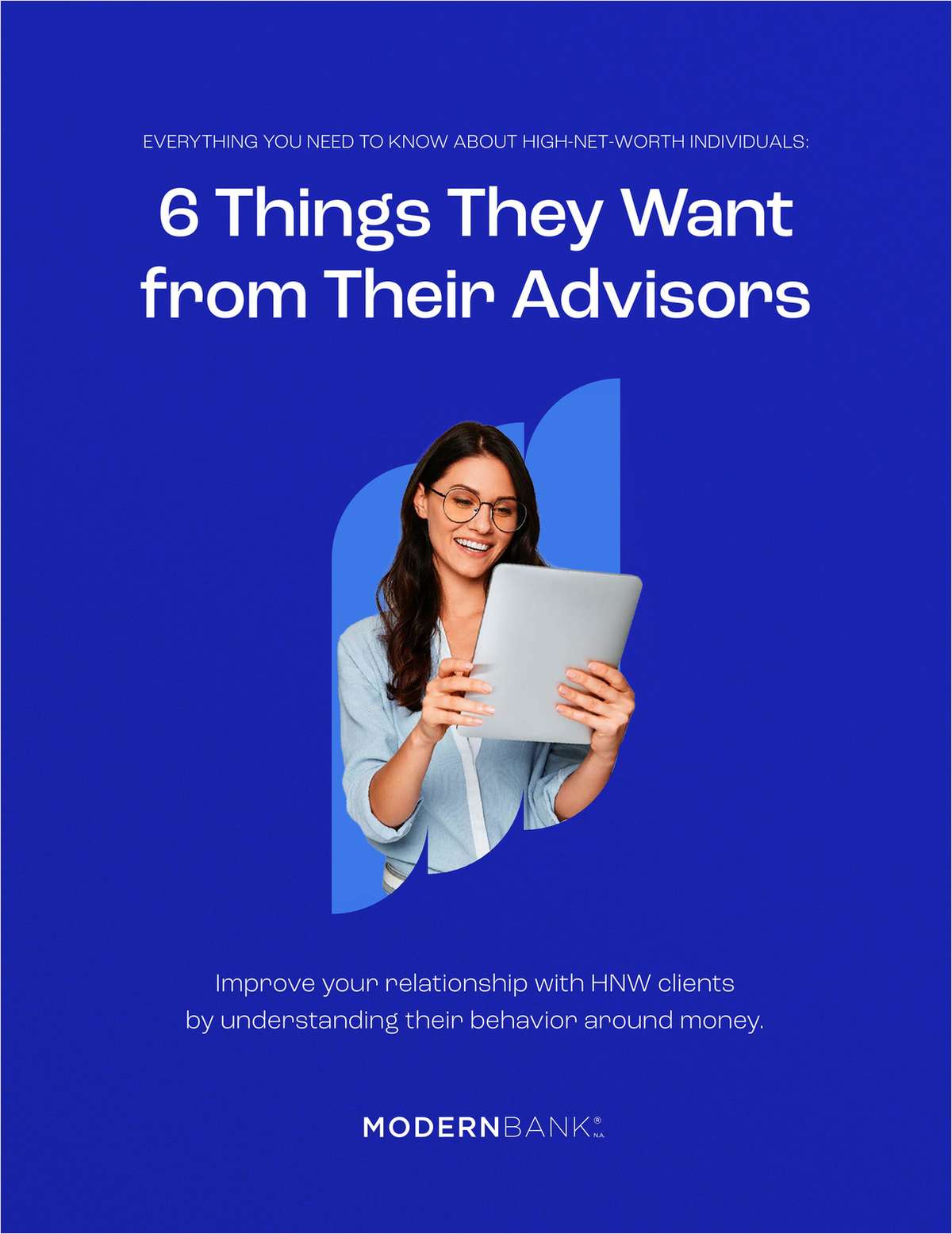 Request Your Free eBook Now:
"Everything You Need to Know About High-Net-Worth Individuals: 6 Things They Want From Their Advisors"
This eBook provides advisors with profound insights into high-net-worth individuals' (HNWIs') central beliefs, motivations and concerns related to wealth management today.
Despite the current economic and global uncertainty, many high-net-worth individuals (HNWIs) are sticking with their long-term investment plans and looking for the best strategy to optimize their returns and reduce the risk of losses. For financial advisors, providing quality recommendations based on market trends is only possible when they deeply understand their HNW clients' profiles and overall behaviors around money. This is especially true in today's context given the highly volatile market we're navigating and the fact that behaviors around money change dramatically in times of recession.
Download this eBook and learn how to improve your relationship with HNW clients by understanding their behavior around money, including:
Why it is important to understand your clients in today's context
6 types of HNW individuals
What HNWIs want from their financial advisors
5 strategies to attract high-net-worth customers
And more!
Offered Free by: Modern Bank, N.A.